New House Photos
Click on Photo to Enlarge to Full Size
---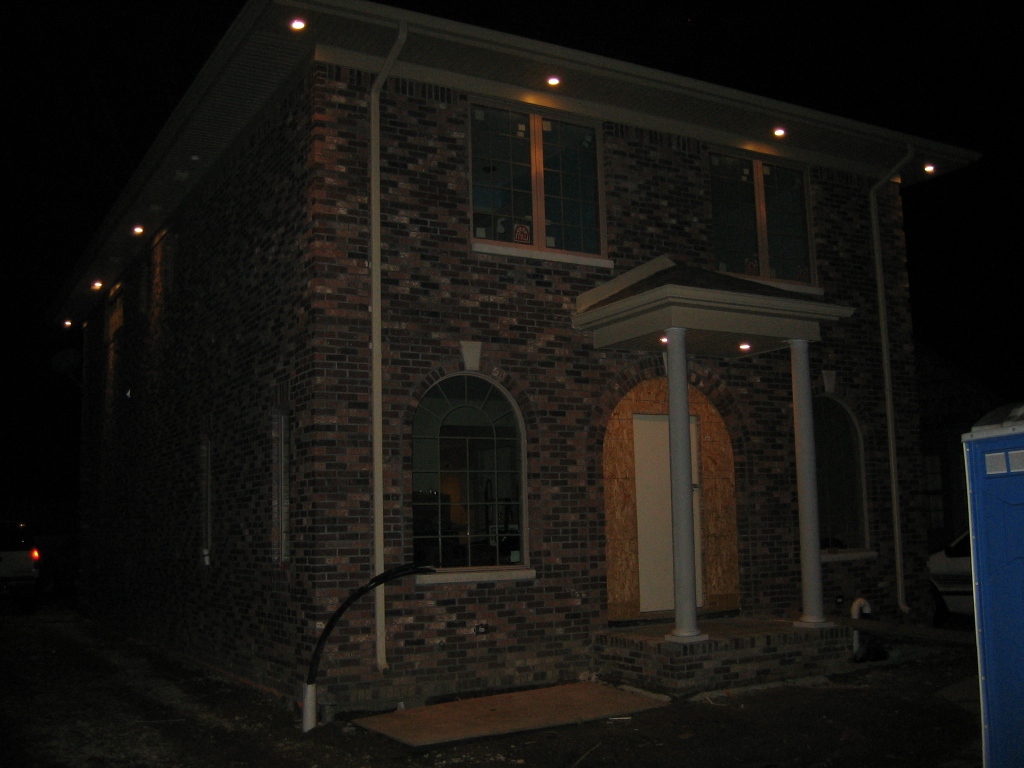 Picture of Front of House taken at Night with lights on.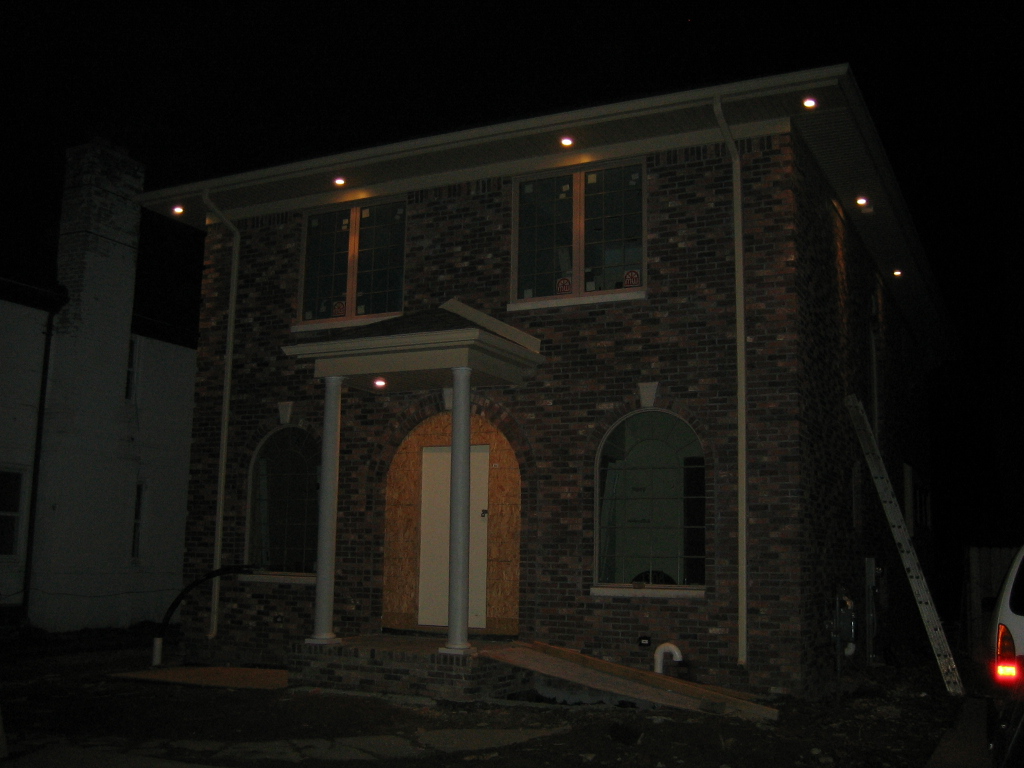 Another Picture of the front of house taken at night with Lights on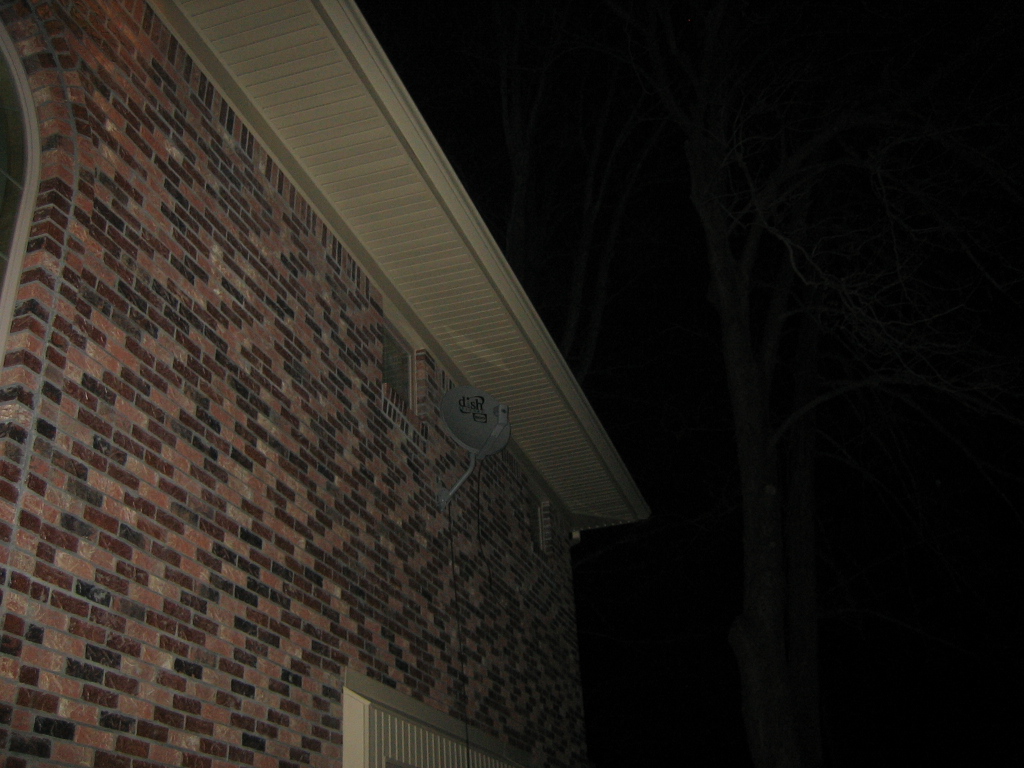 Picture of my 61.5 Dish. I don't think you can see it, but I ran the wires behind the brick :)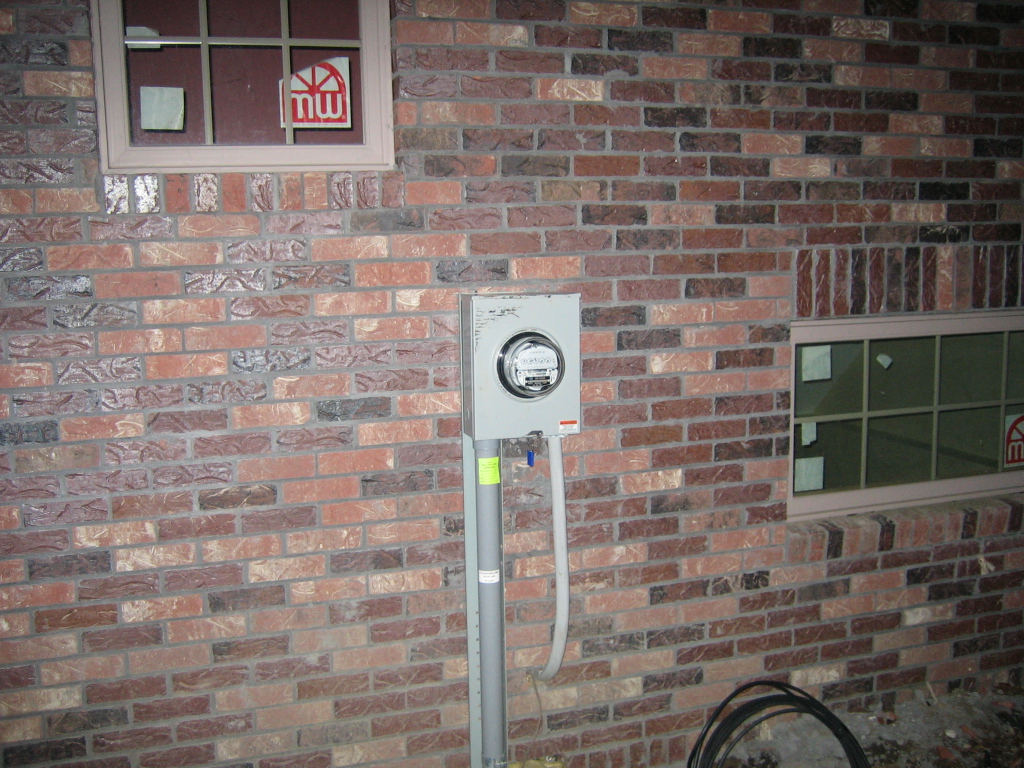 Electric Meter with Underground Electric Service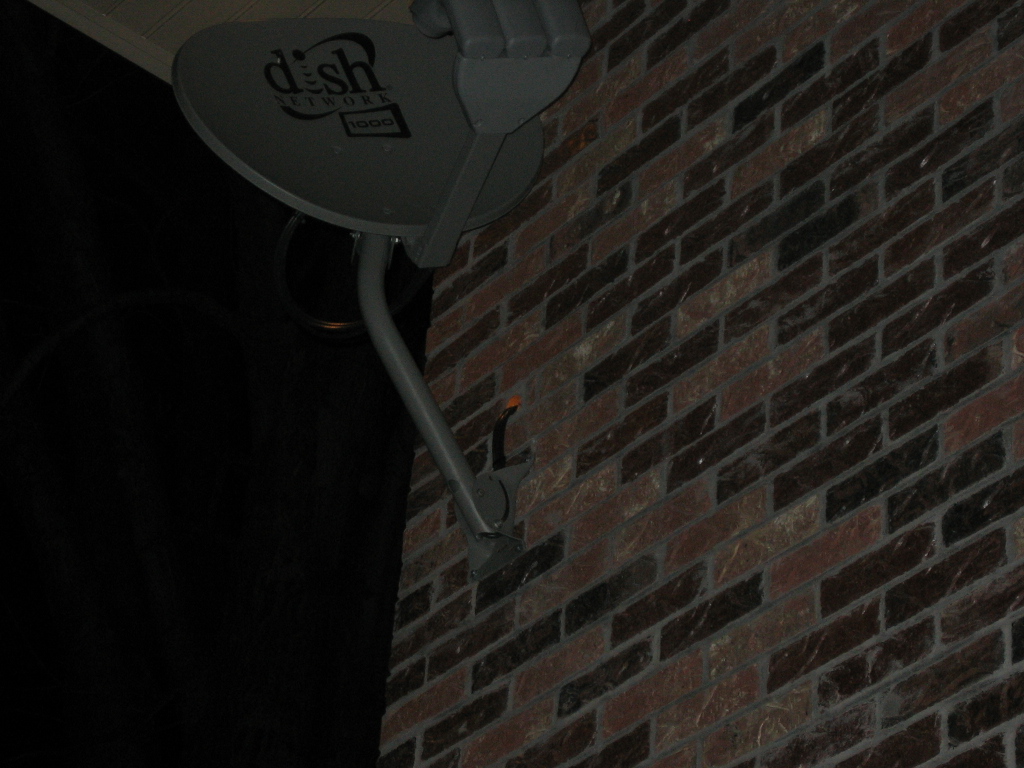 Picture of my Dish 1000. If you look closely, you'll notice I also ran the wires behind the brick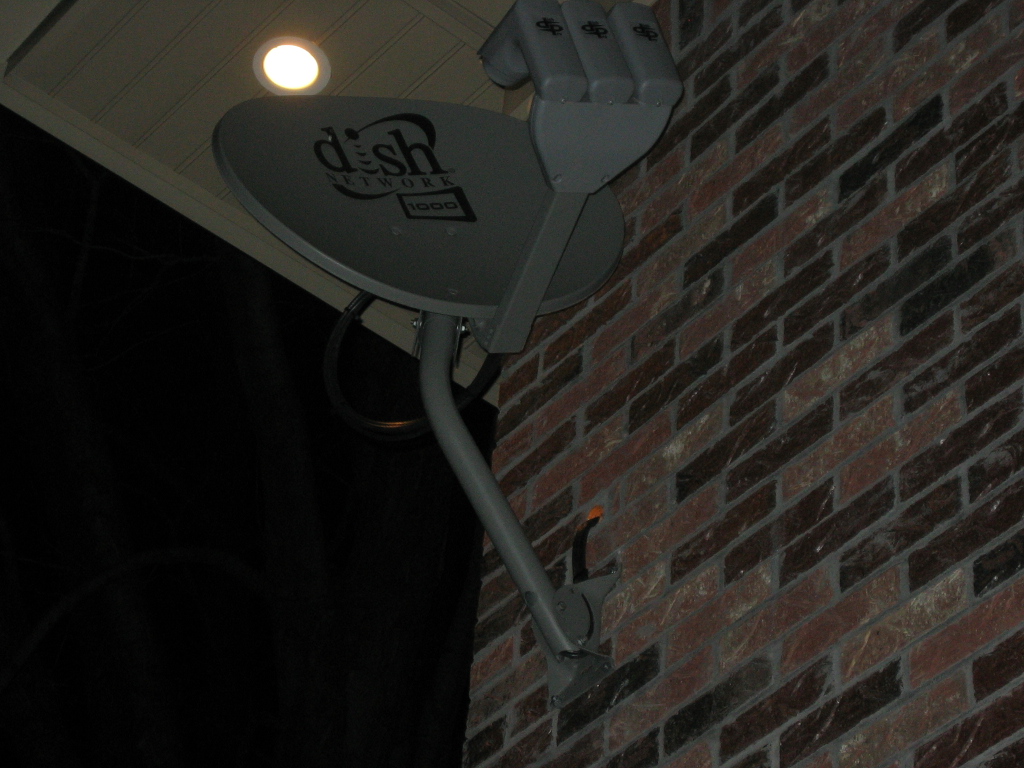 Another Picture of my Dish1000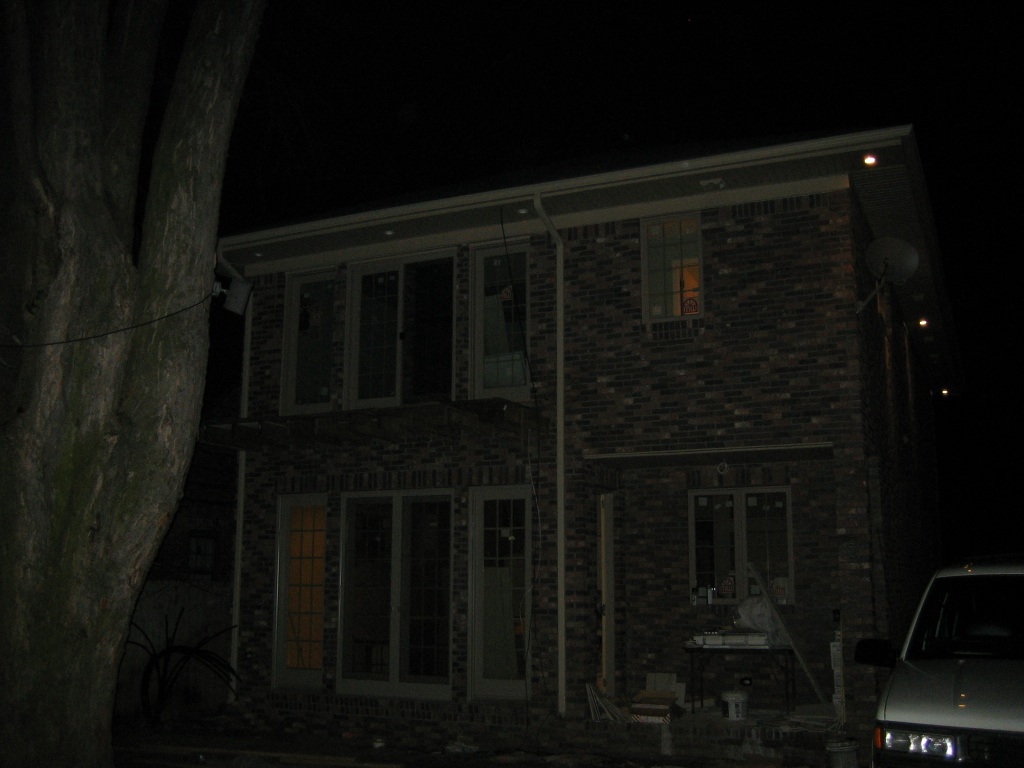 Picture of the back of my house taken at night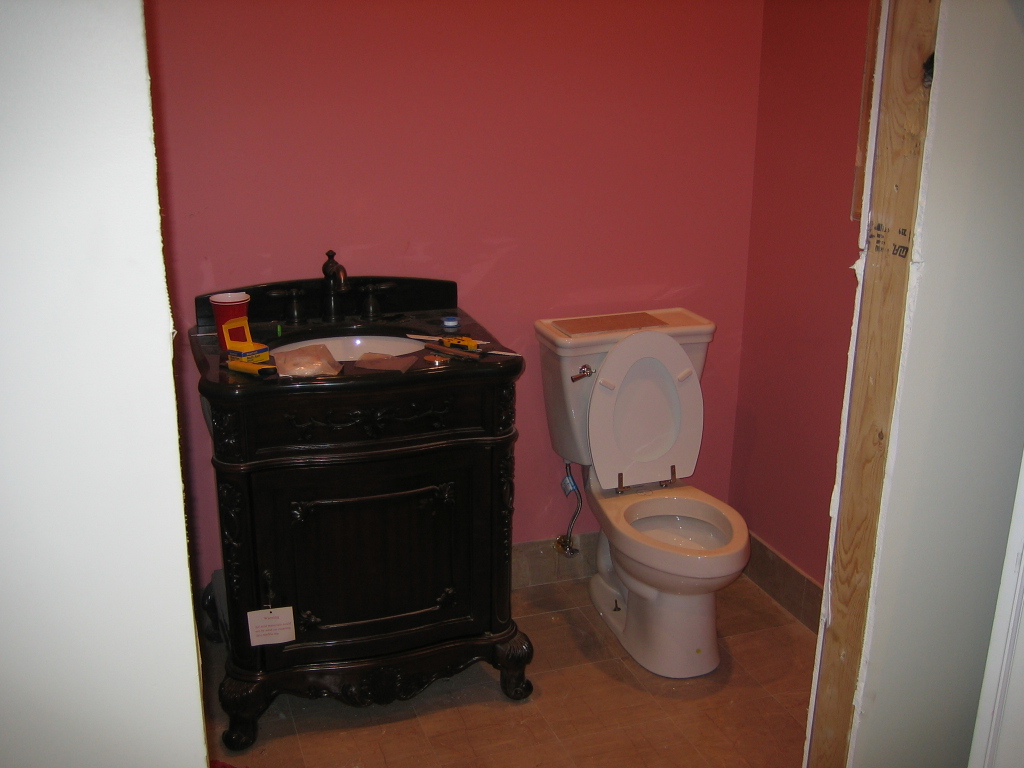 First Floor Bathroom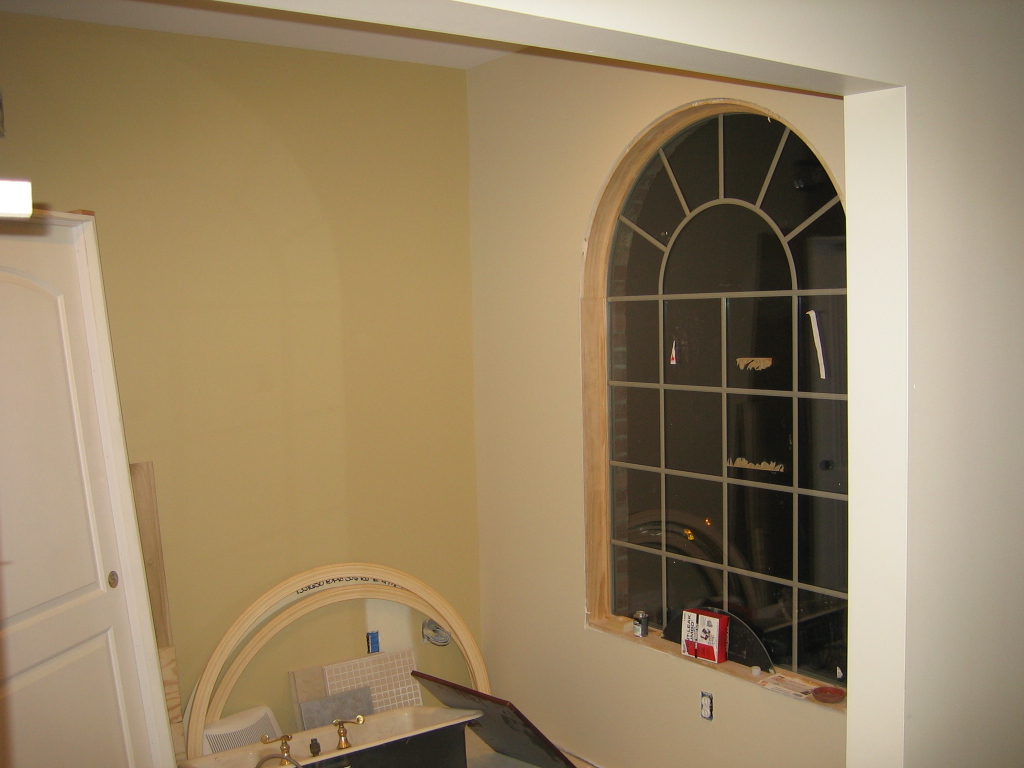 First Floor Office/Computer Room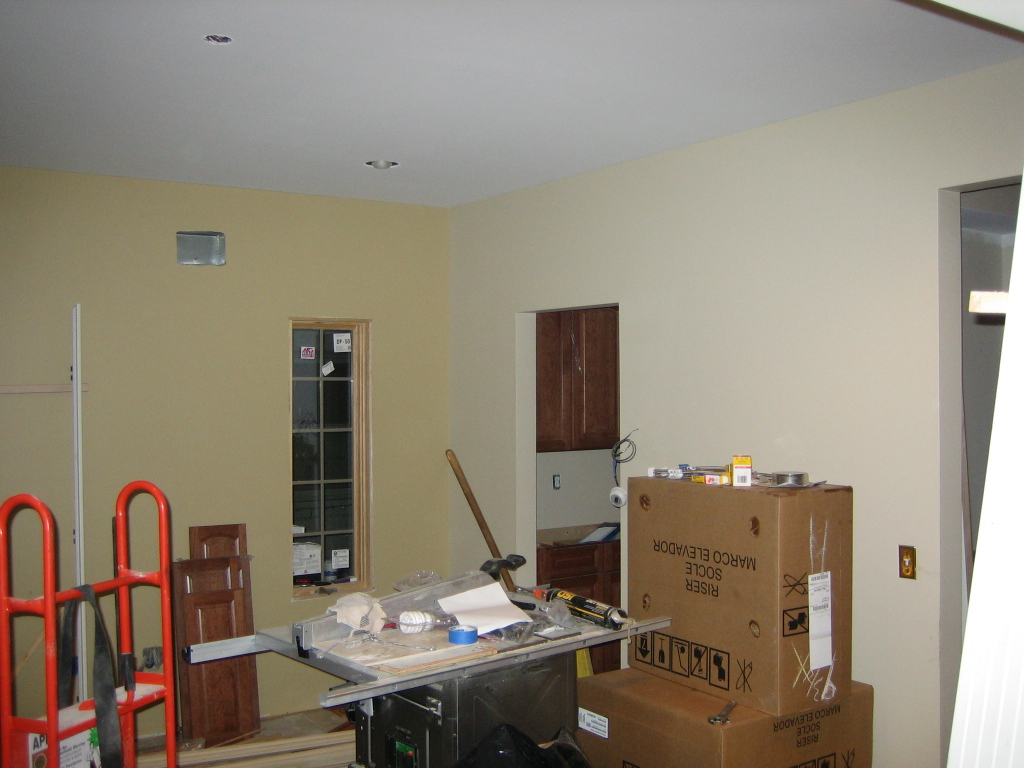 Dining Room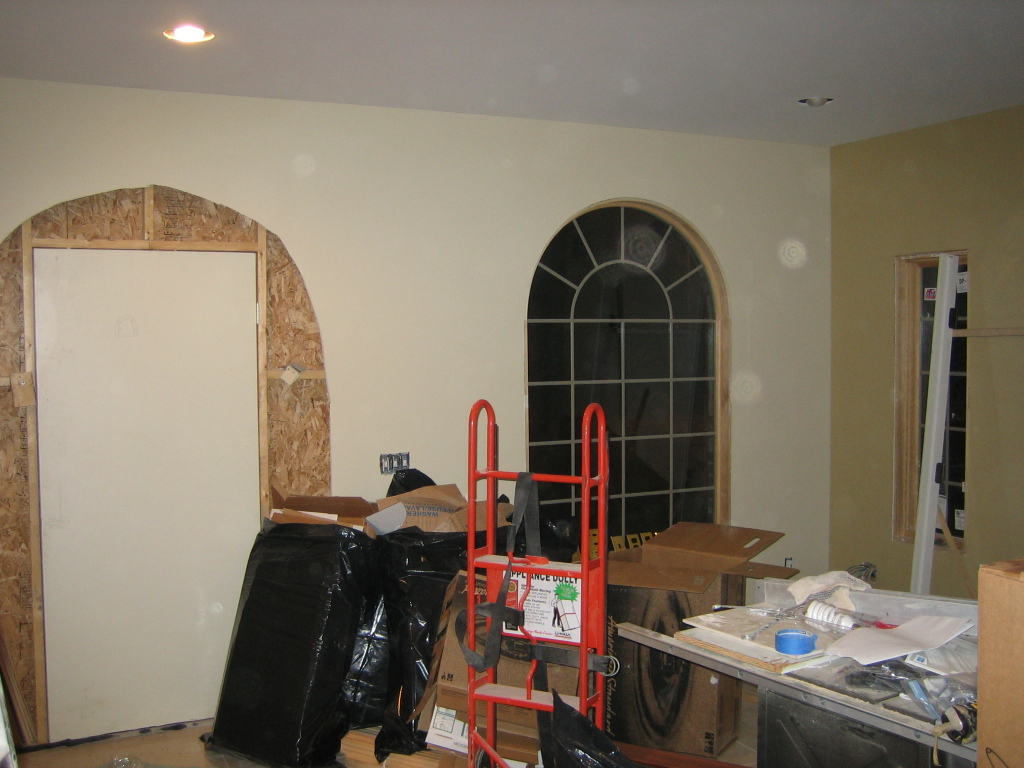 Dining Room (Front Door is susposed to be delivered + Installed on Friday 3/17/2006)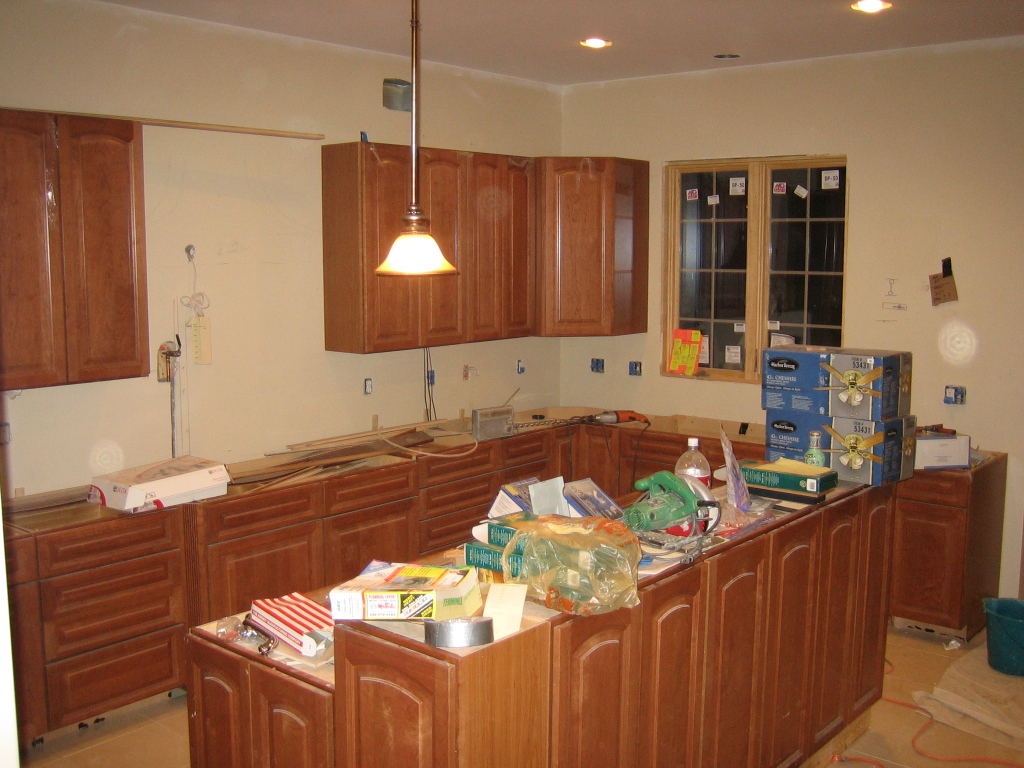 Kitchen (Granit counter Tops susposed to be delivered + Installed on Friday 3/17/2006)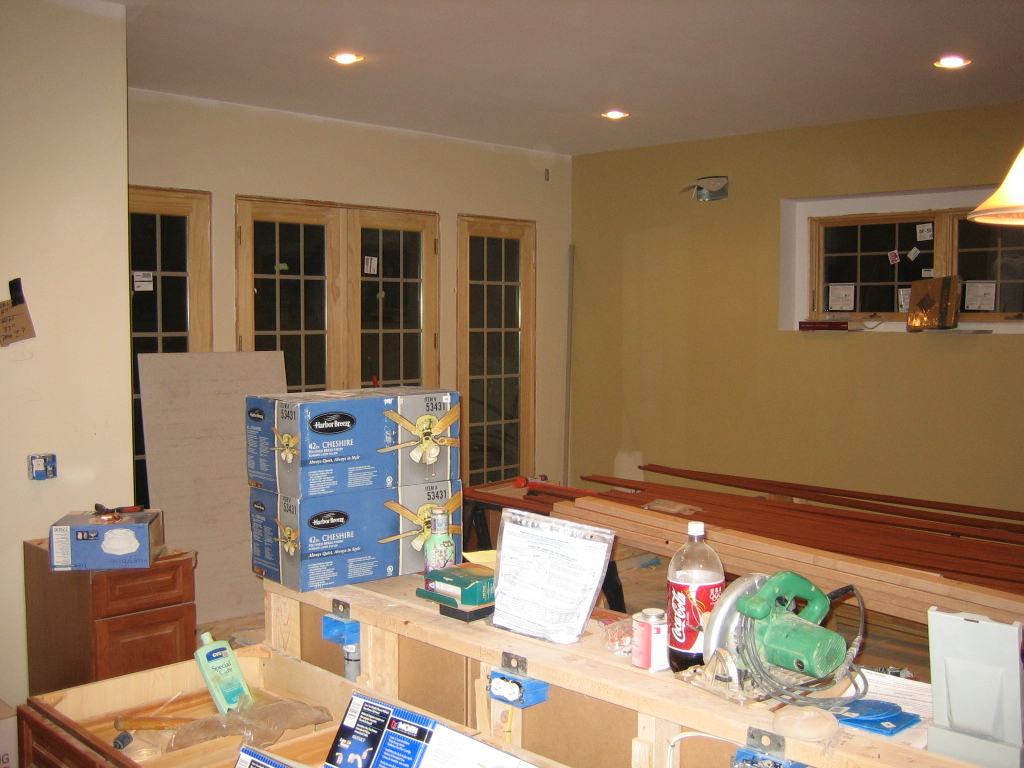 Picture from Kitchen looking into living room area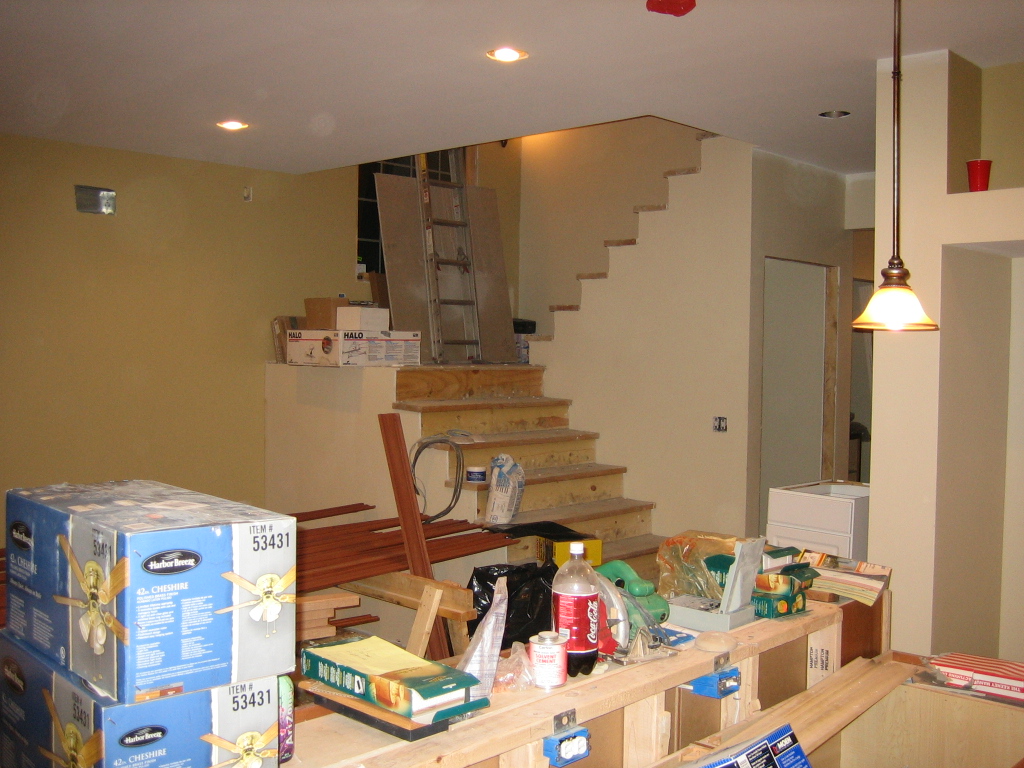 Pictur from Kitchen looking at Stairway to 2nd Floor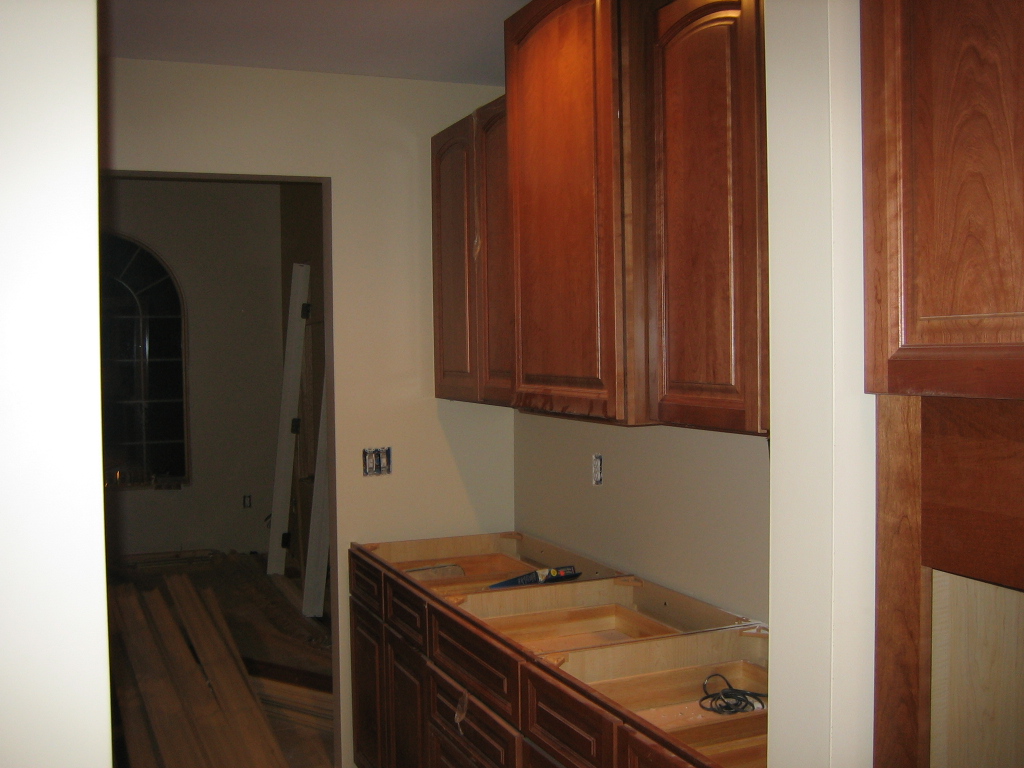 Kitchen Pantry area
Kitchen Pantry Area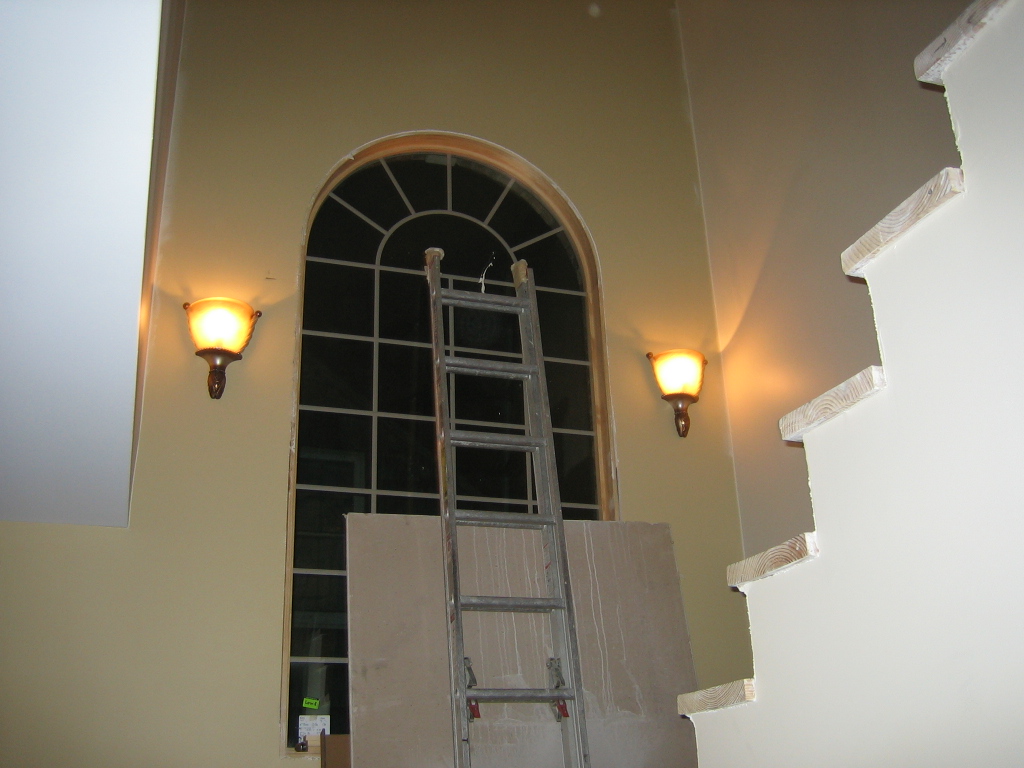 Stairwell going to 2nd Floor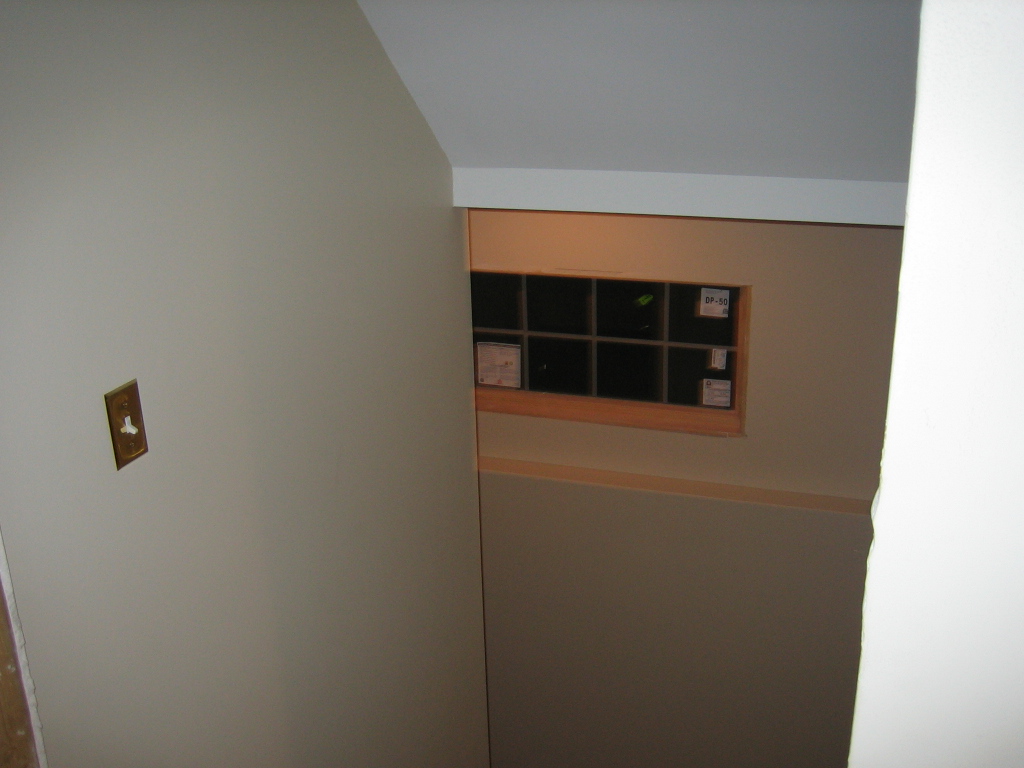 Stairwell going to basement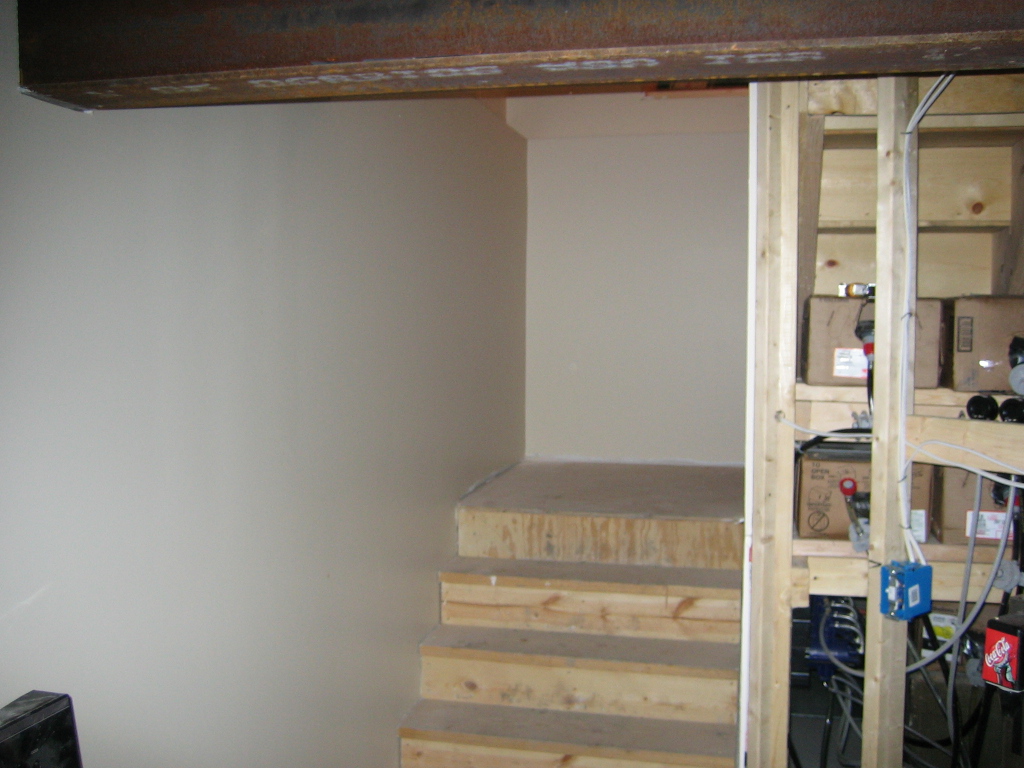 Stairwell in basement going to 1st floor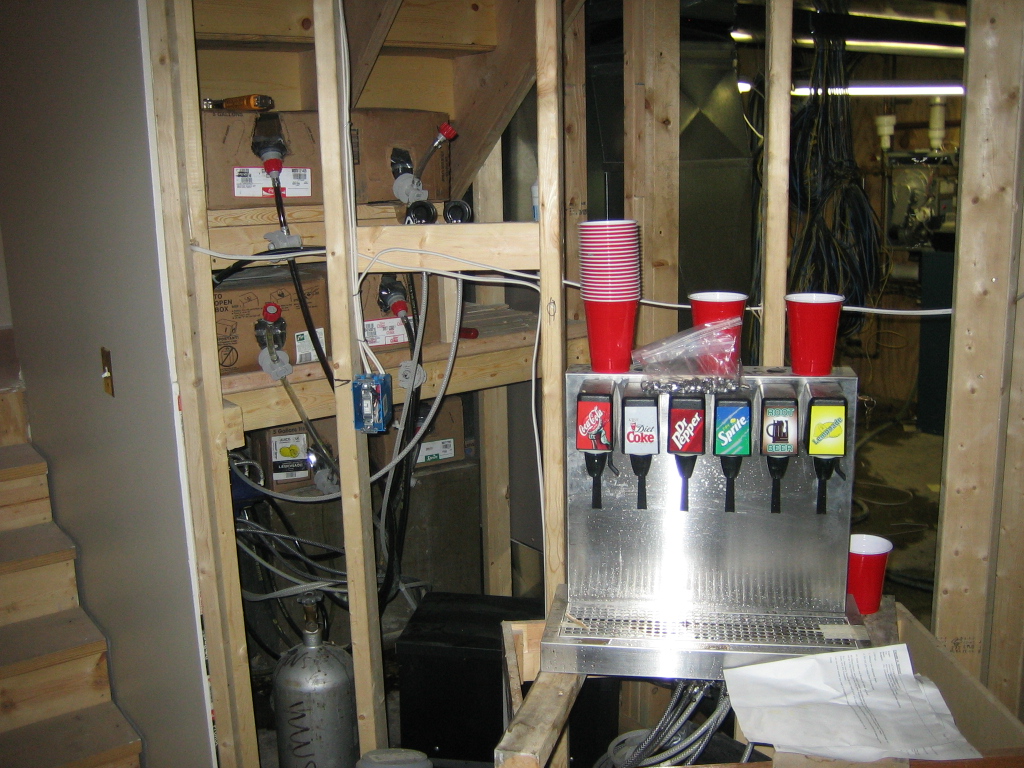 My Soda Pop Machine. I was getting excited, so I decided to do a temporary install in the basement because I can't install it in the kitchen until the install the counter tops.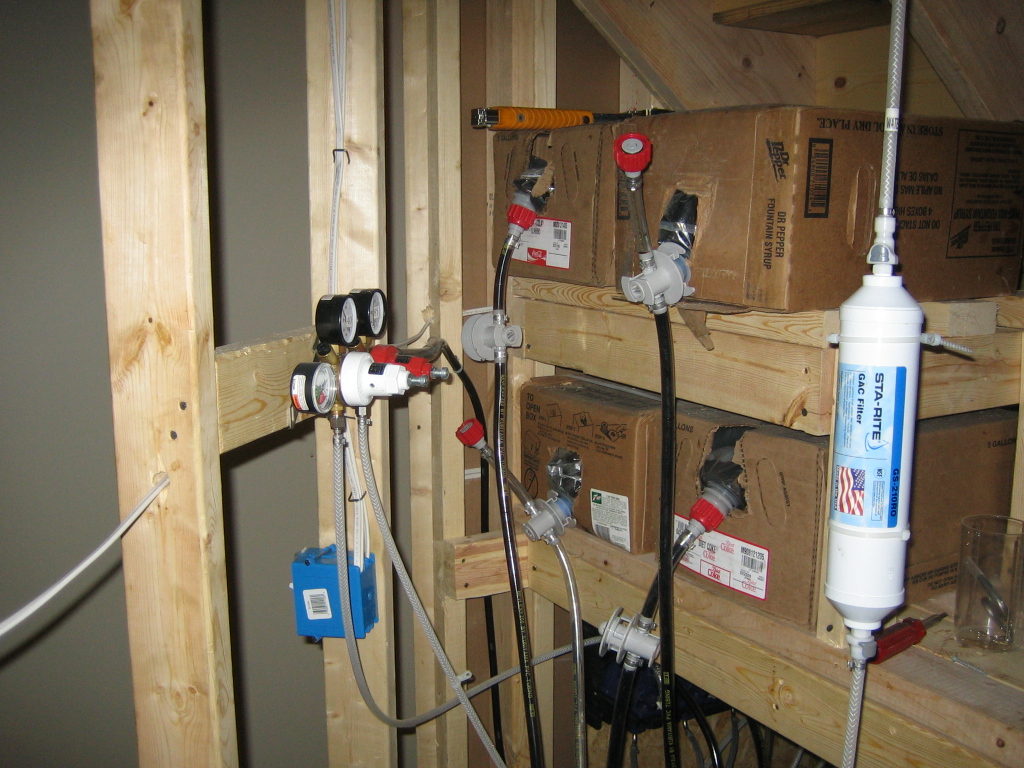 Soda Machine Syrup and Co2 Gauge + Water Filter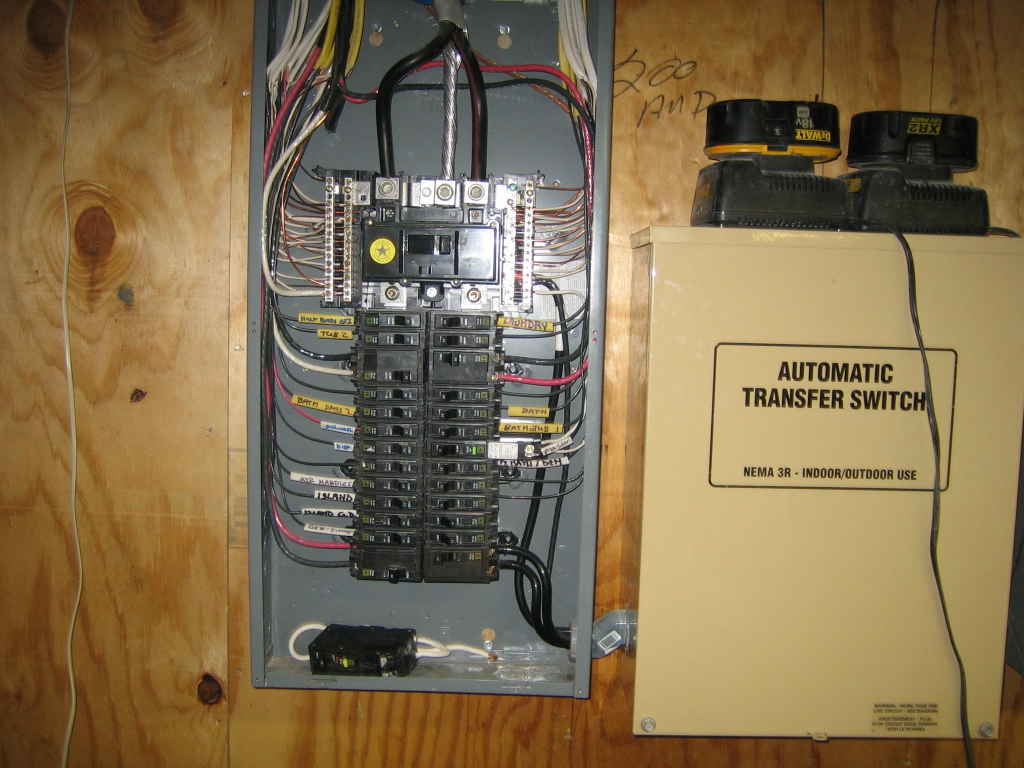 Square D 200 AMP main Electrical Service panel with Automatic Transfer Switch to 15,000 KW Generator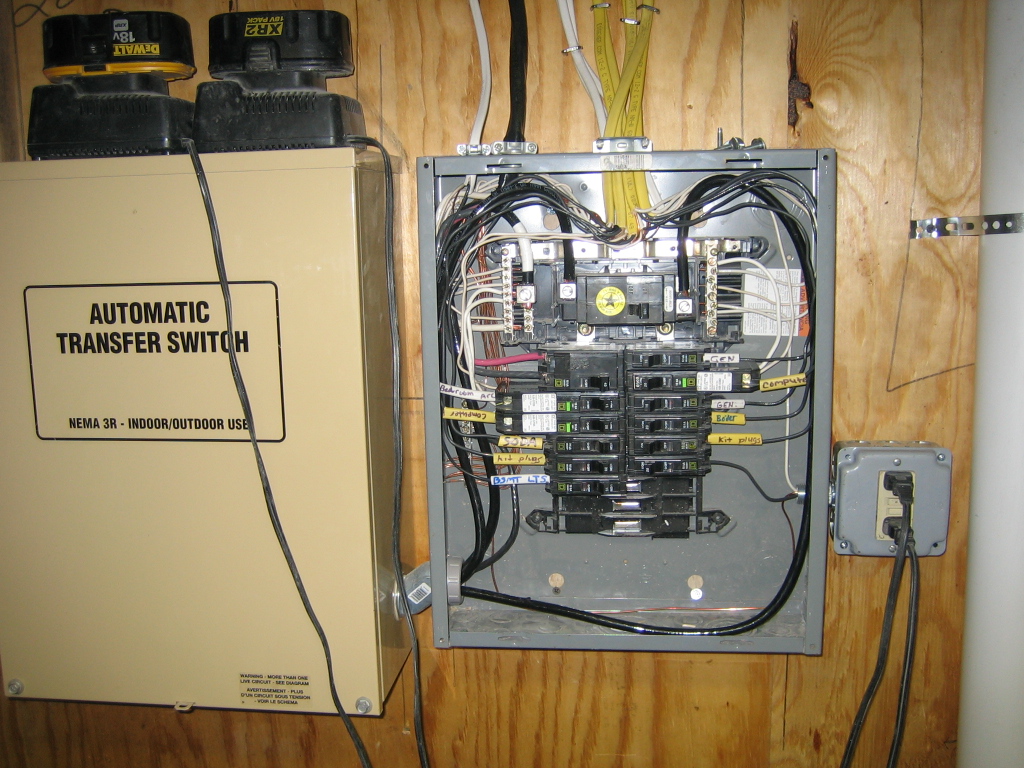 Square D 100 AMP Subpanel for Generator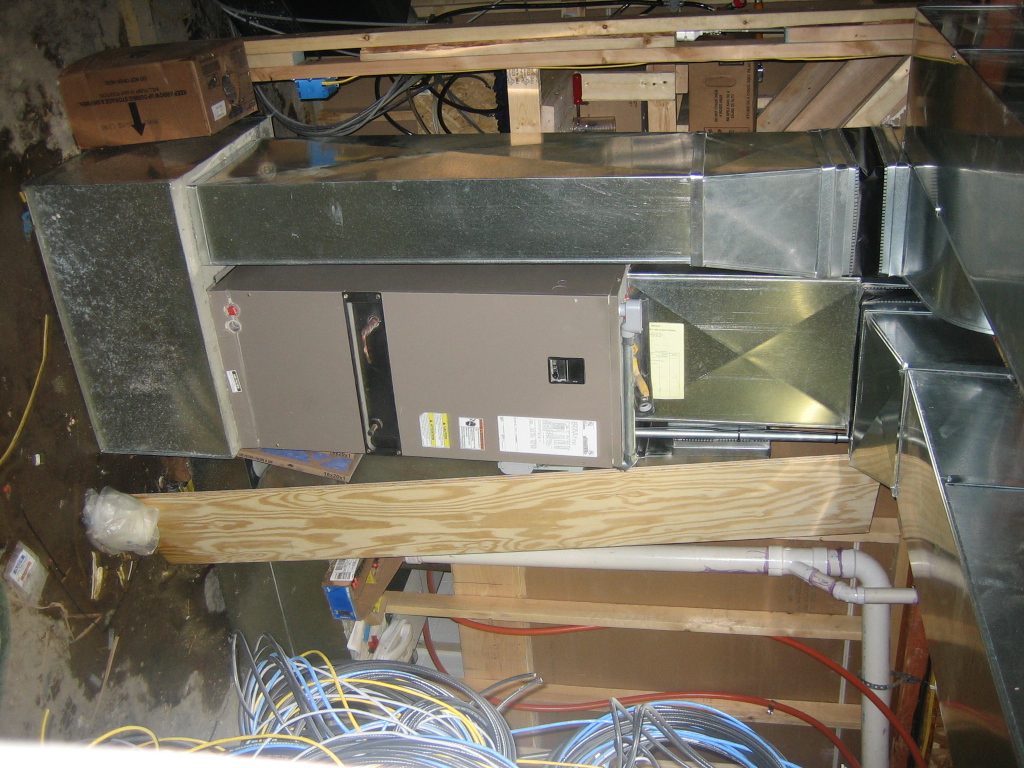 Basement Air Conditioner with backup Electric Heart.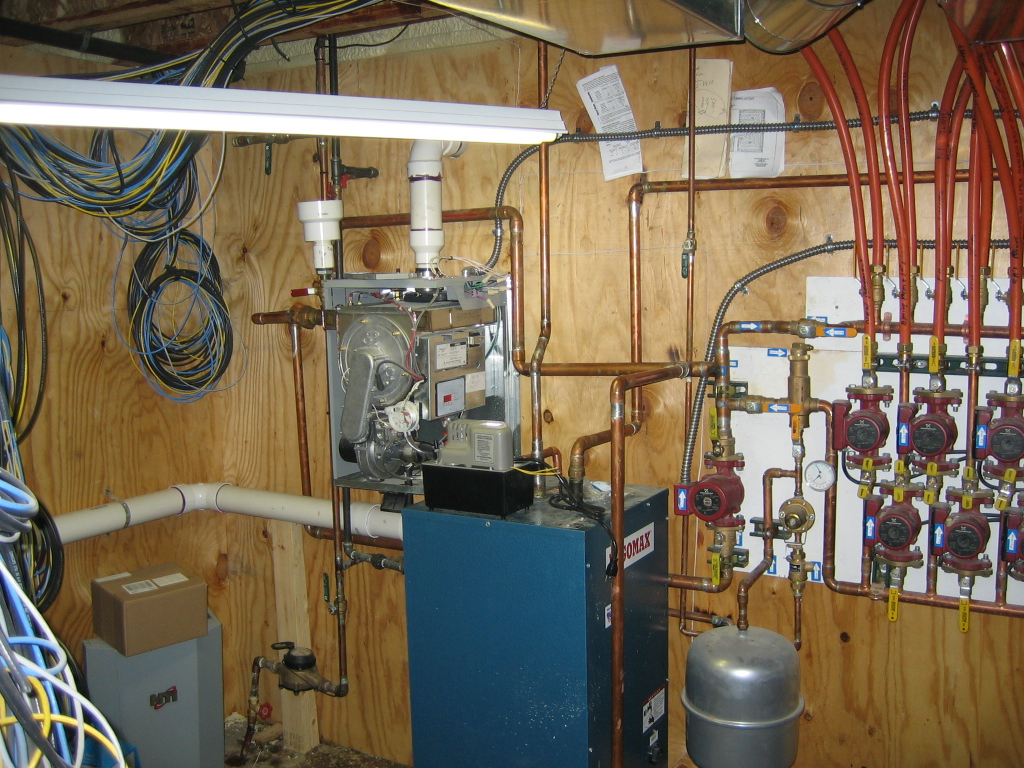 Boiler for Radiant Floor heat and Hot Water. Blue box is for the hot water, boiler is to the left mounted on the wall.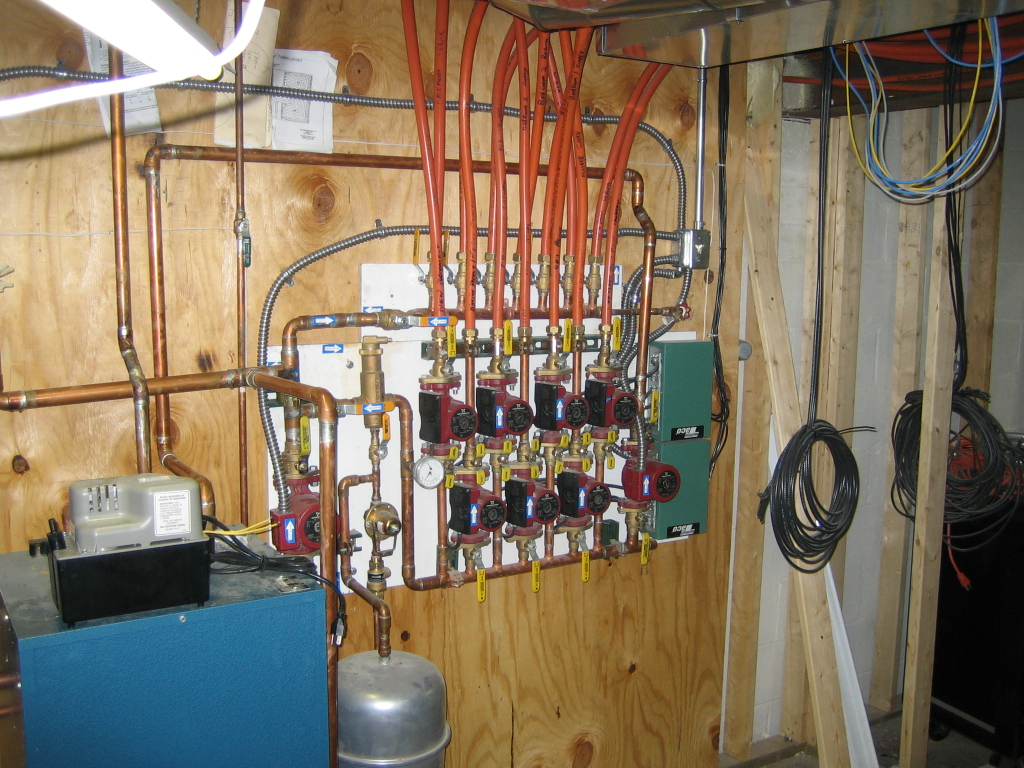 Zone Pumps for my Radiant Floor heating system. Note I have 7 zones!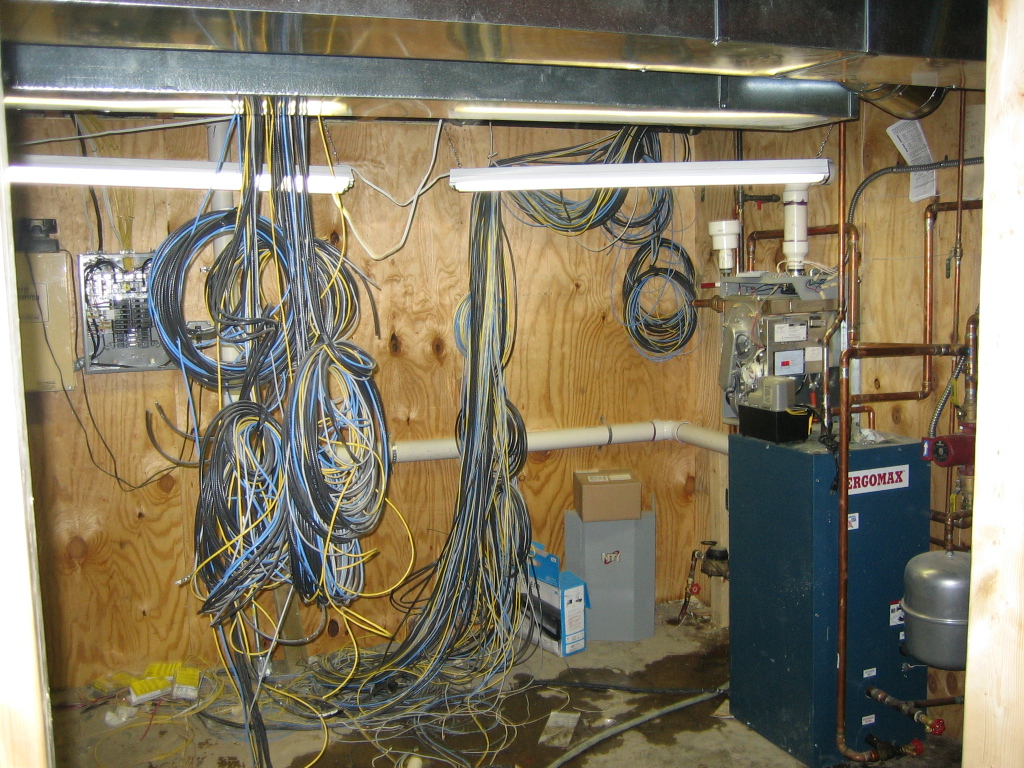 Just thought I would take a picture of the mess of cable wires I still have to terminate. There is over 22,000 feet of Coaxial and Cat5/6 Cable in my house!!!!!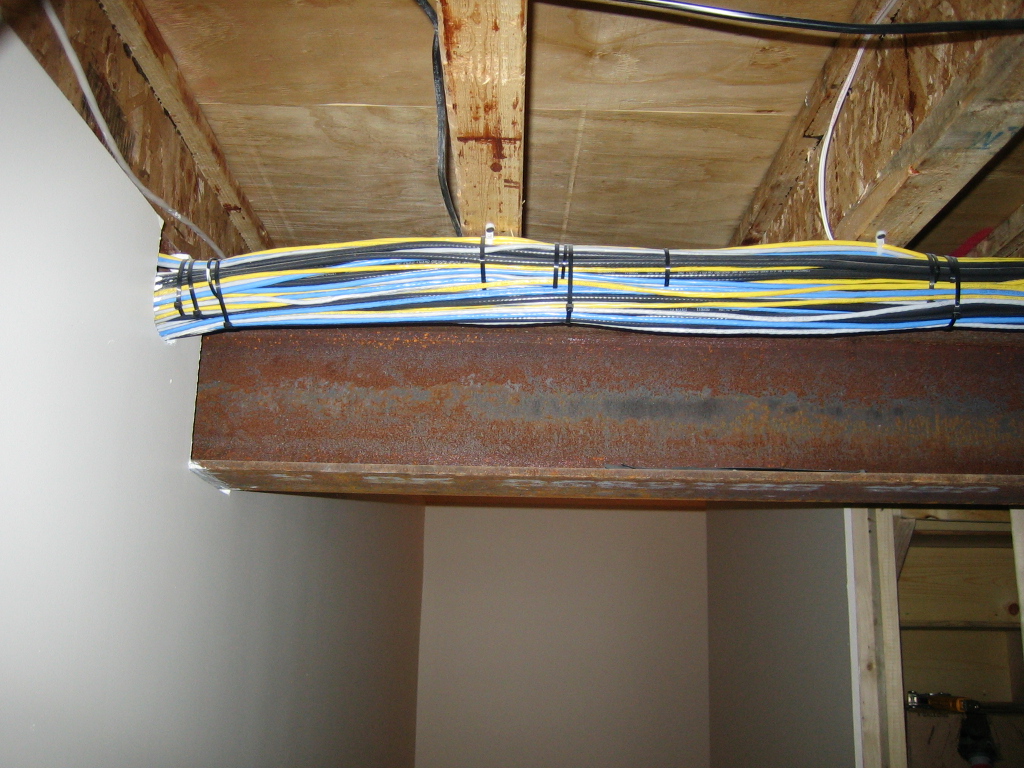 Bundel of Phone and Satellite Cables running on top of floor Joyce.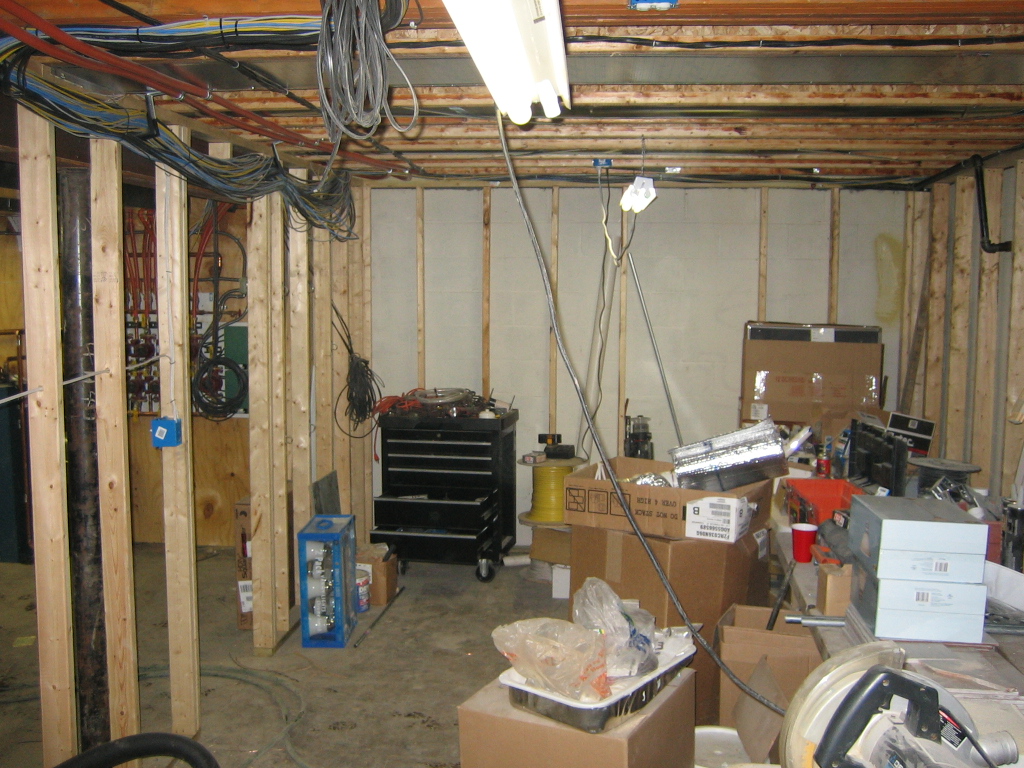 Picture of basement in old part of house. Utility room is to the left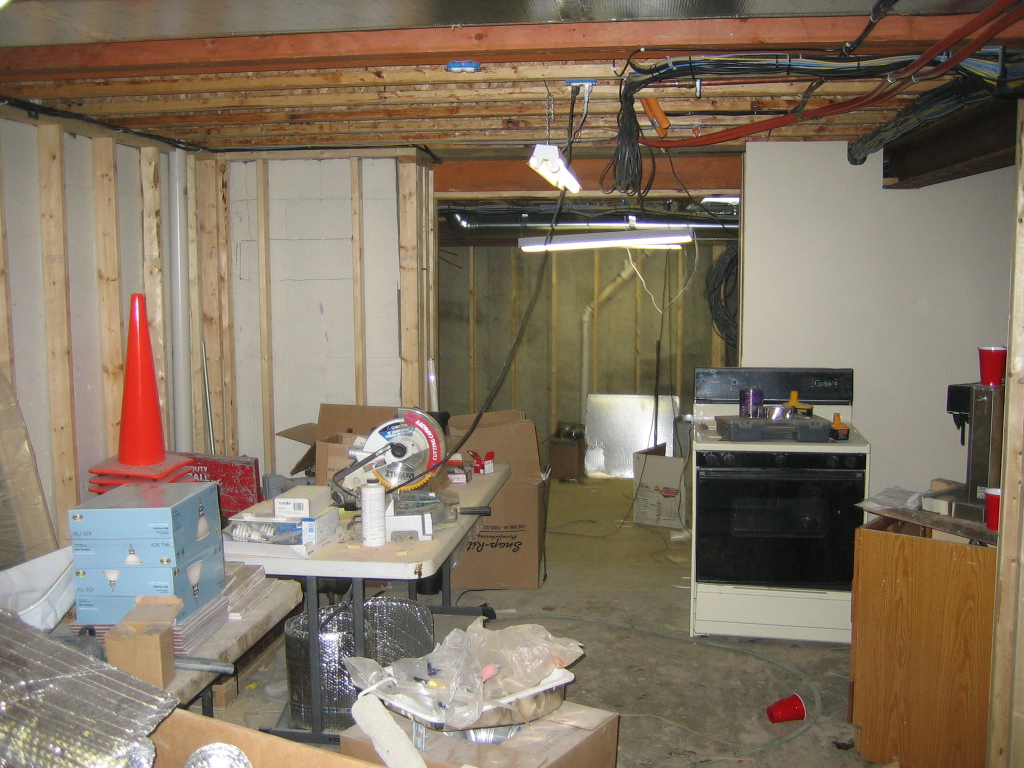 Picture of basement in old part of house. Basement in new part of house is behind stove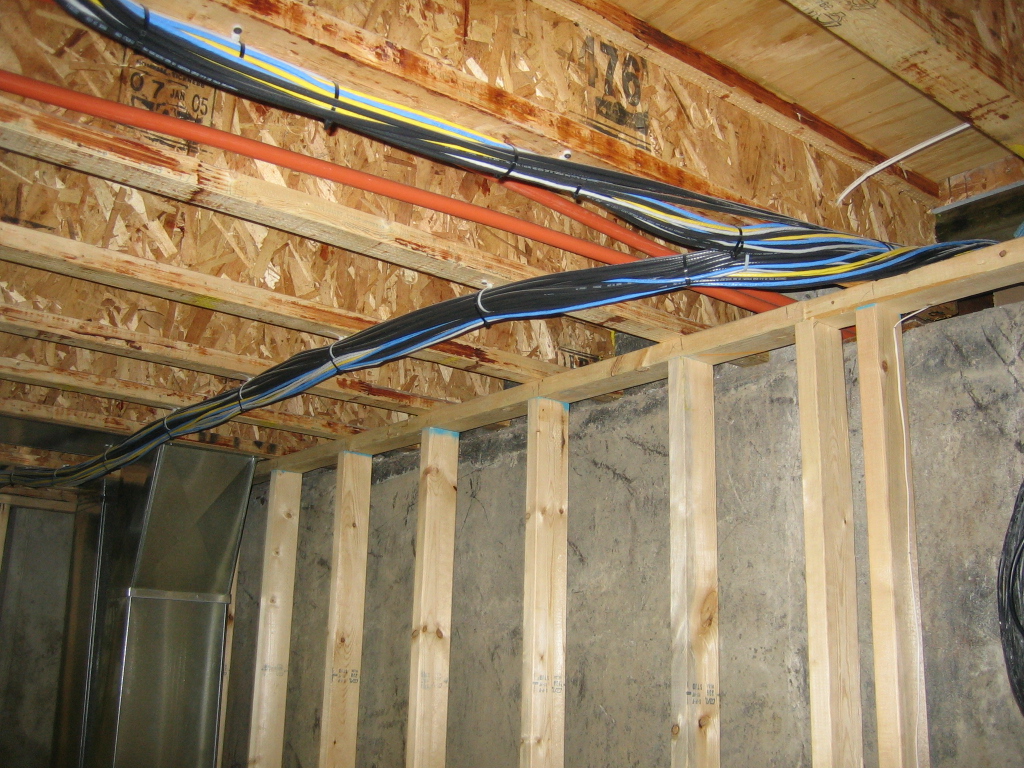 More low voltage Satellite wiring going from New Basement to old basement.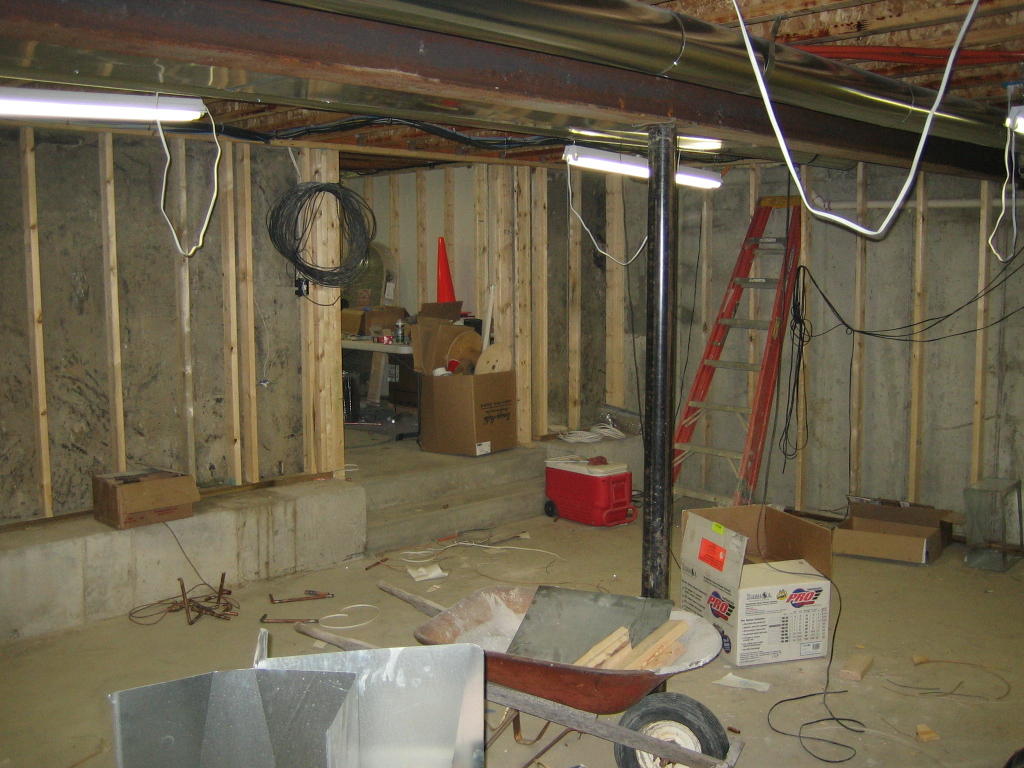 Picture of new basement, with stairway leading up to old basement in the origional part of the house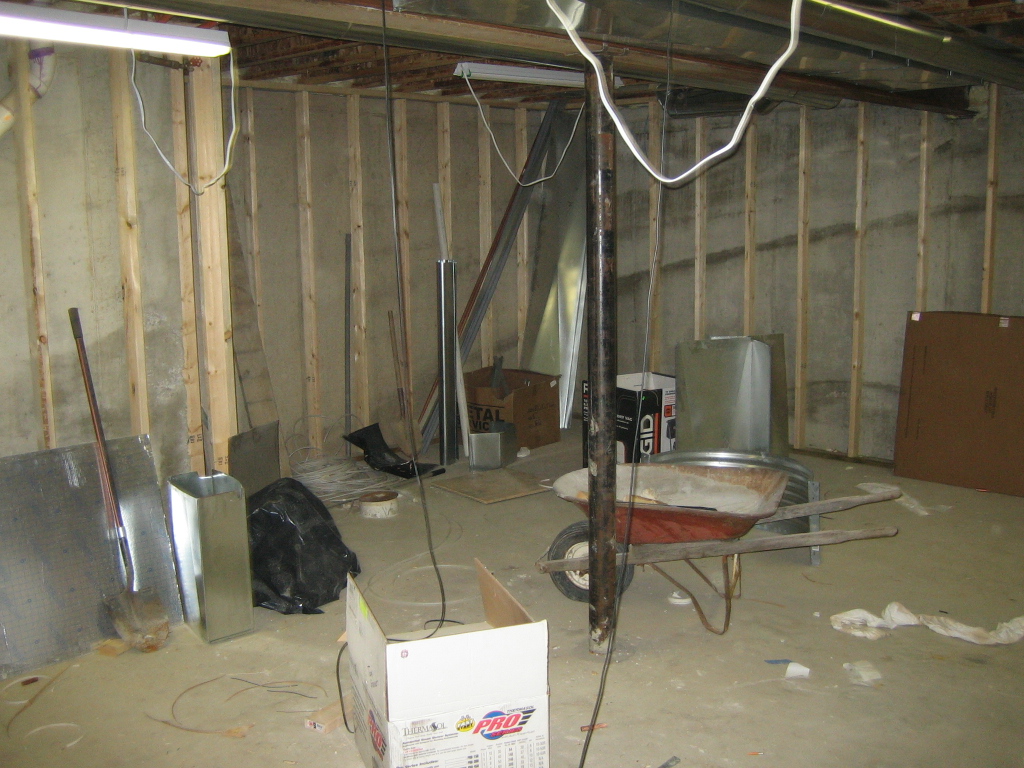 Another picture of the new basement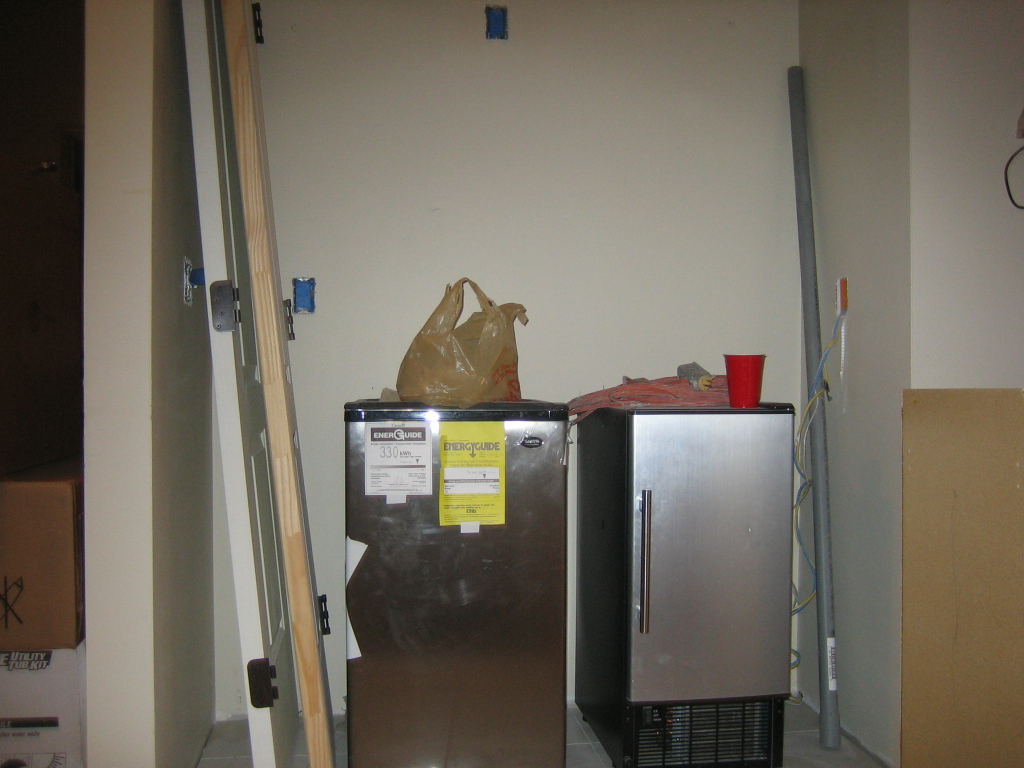 Wet bar area where I intend to install my Soda machine. I already got the ice machine and the Mini Fridge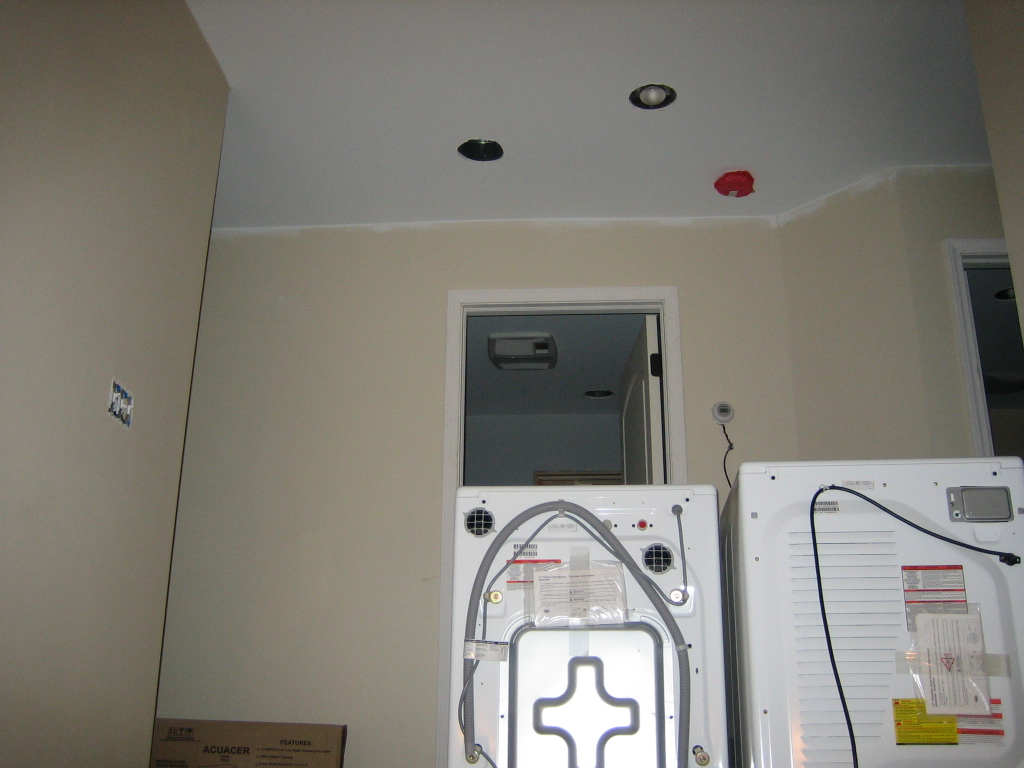 View looking up stair way to 2nd Floor hallway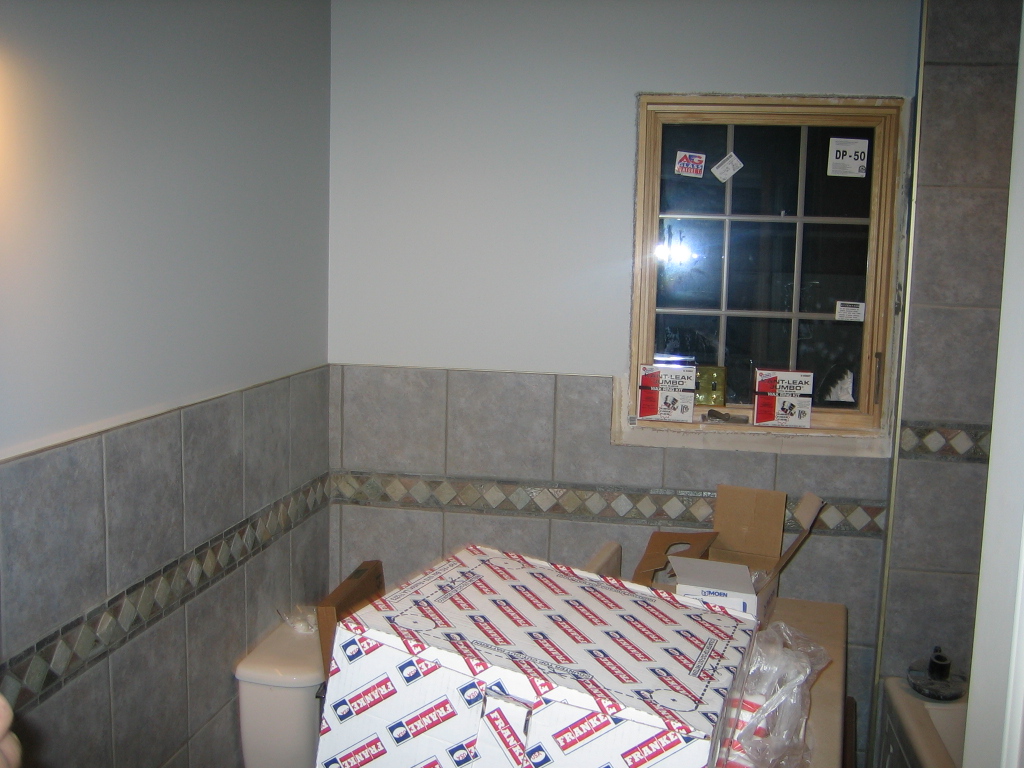 2nd Floor Bathroom (Just need to install Sink)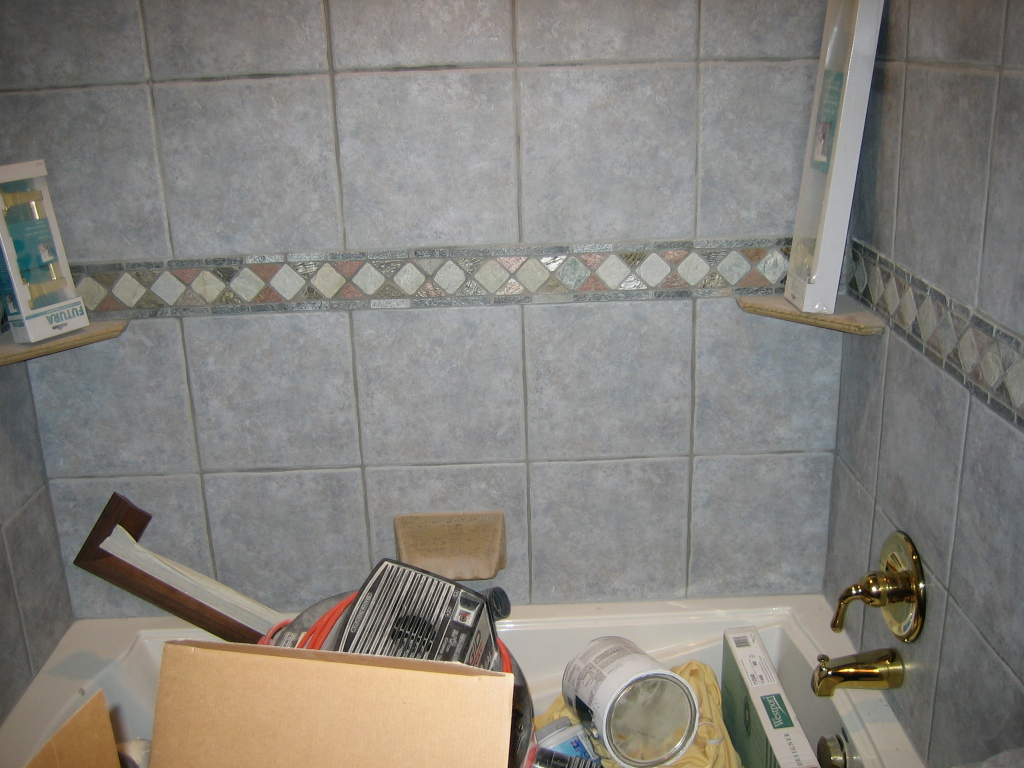 2nd Floor Jacquzie bathtub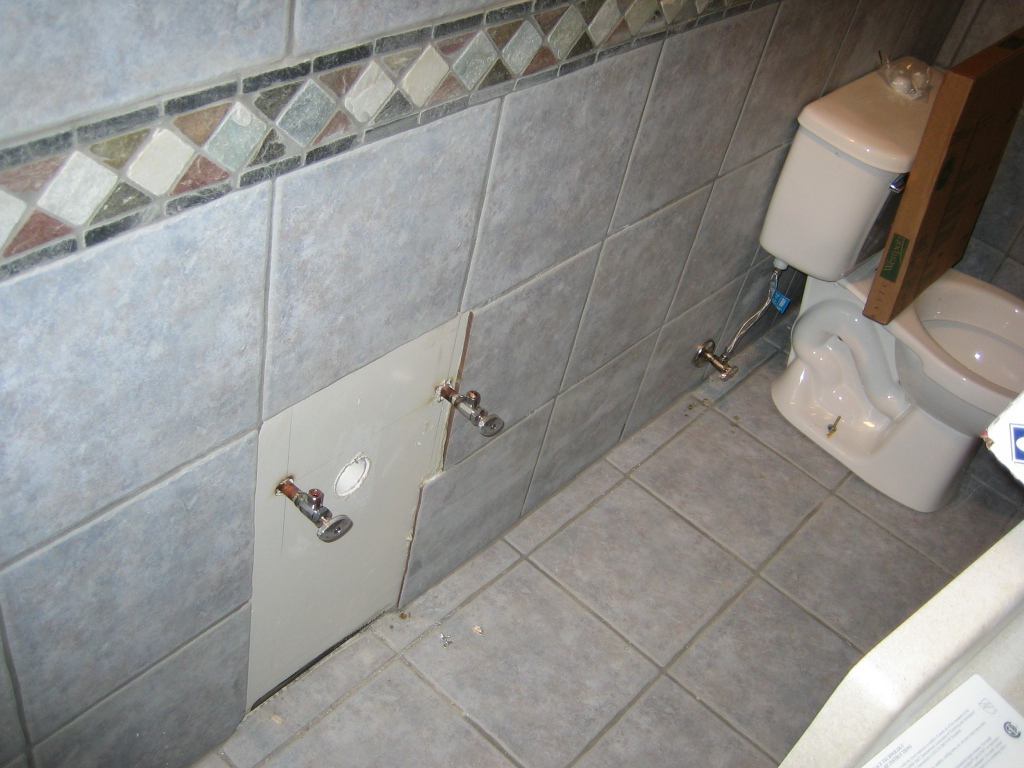 2nd Floor bathroom, Toiler and sink water supply valves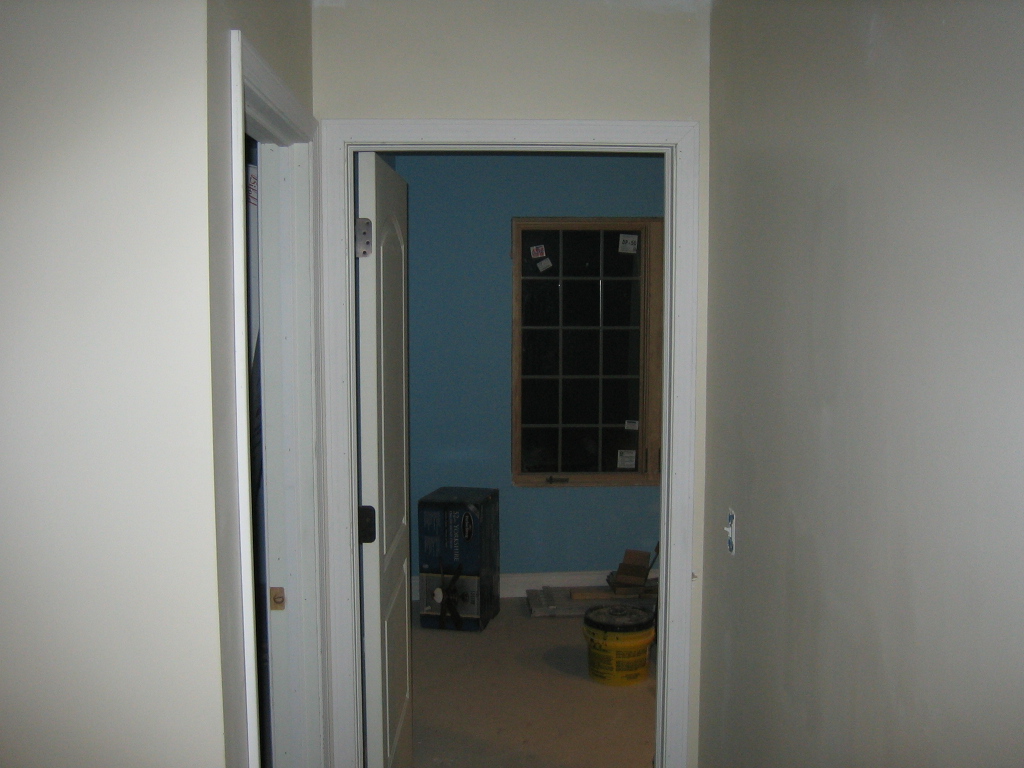 2nd floor hallway. (Blue room at end of hall is my room)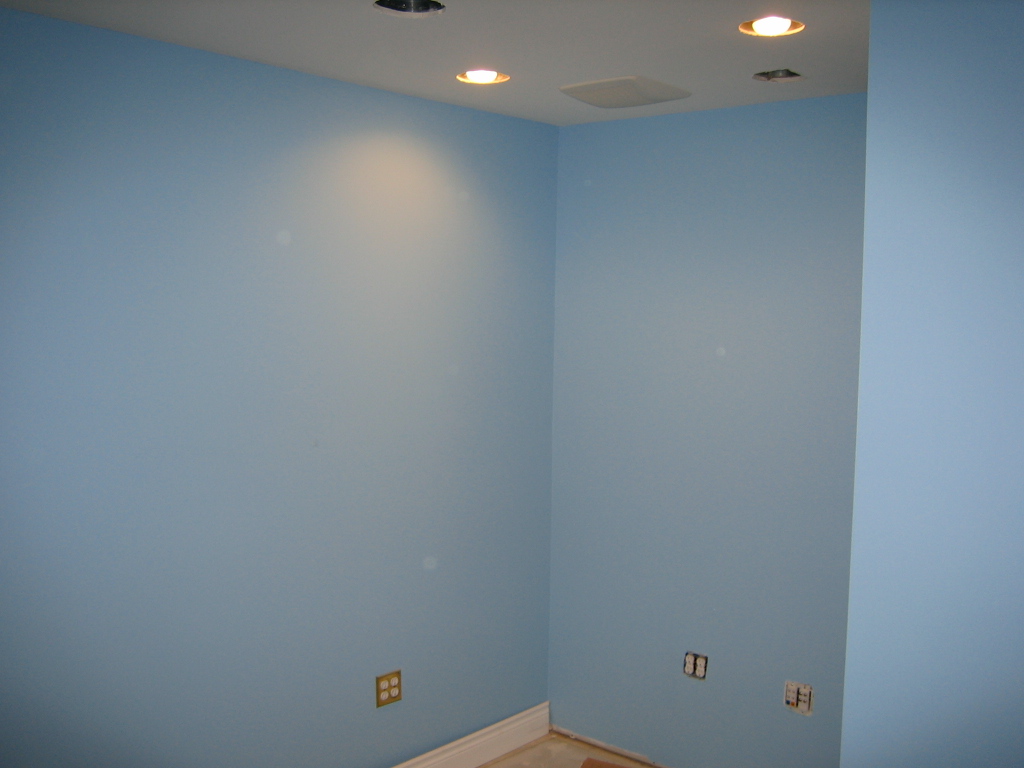 My Bedroom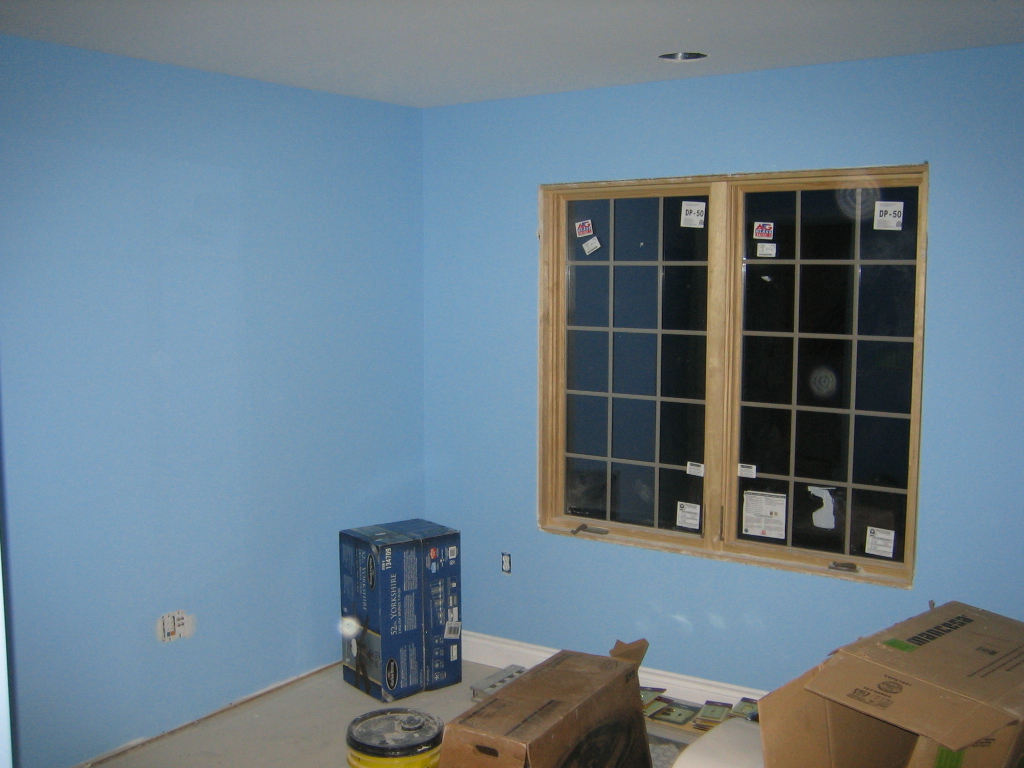 My Bedroom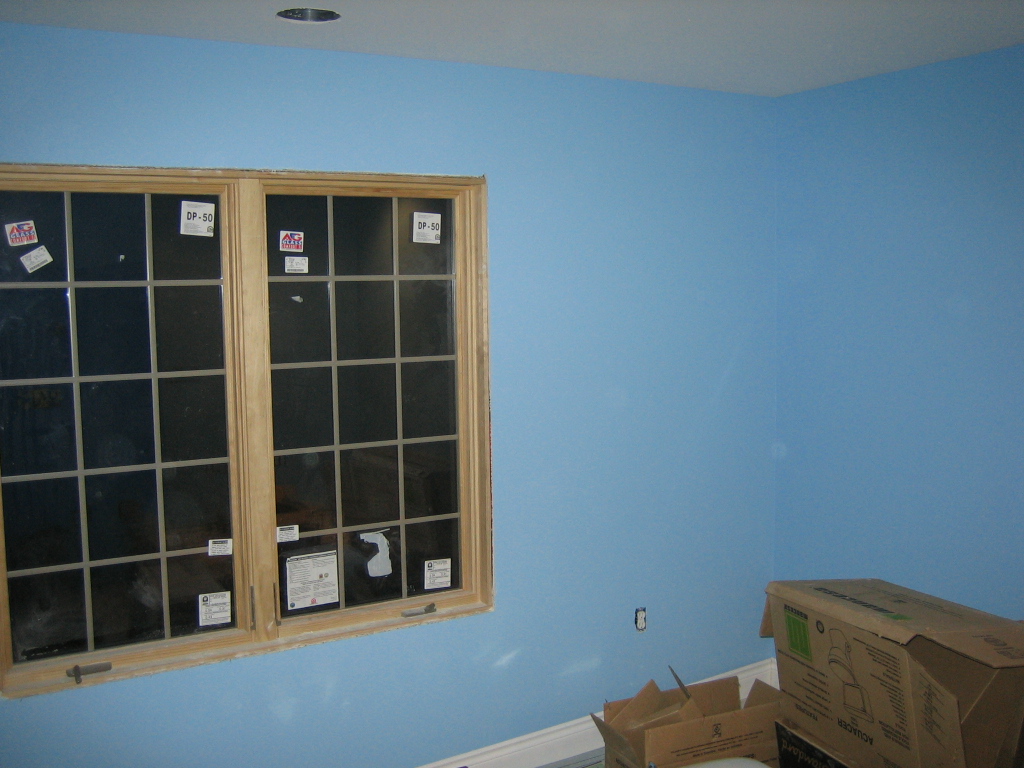 My Bedroom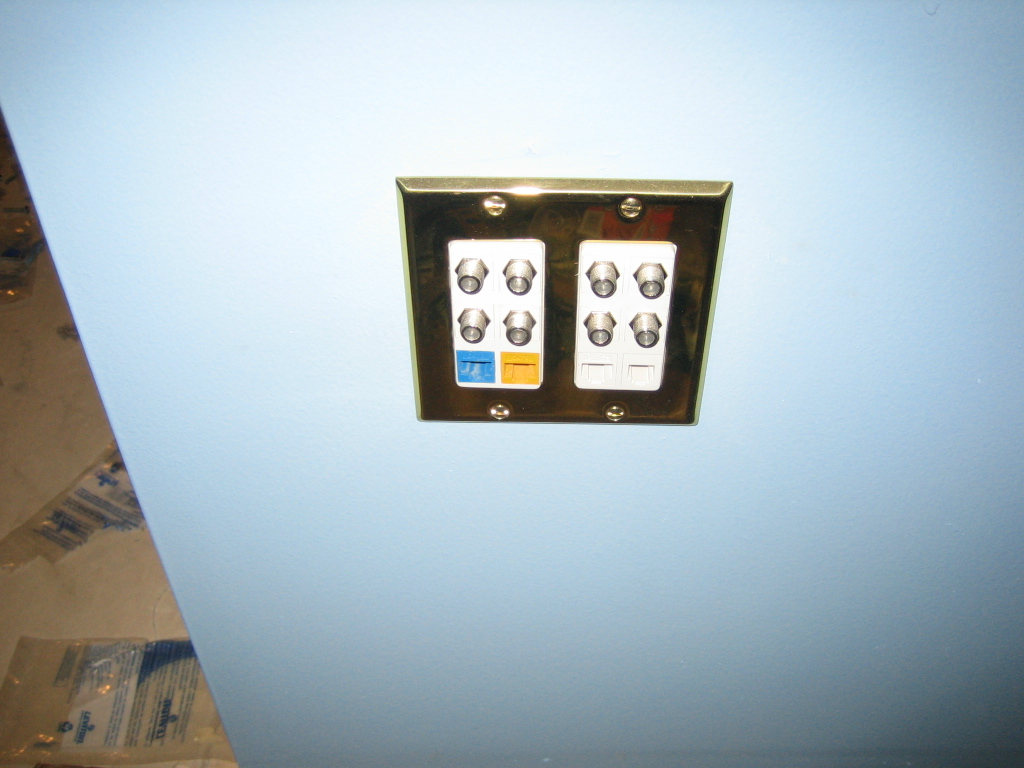 Satellite wall plate where my Tv is going to go in my room. I got 8 Coax Cables. (1) Cat5e, (1) Cat6, and 4 Telephone lines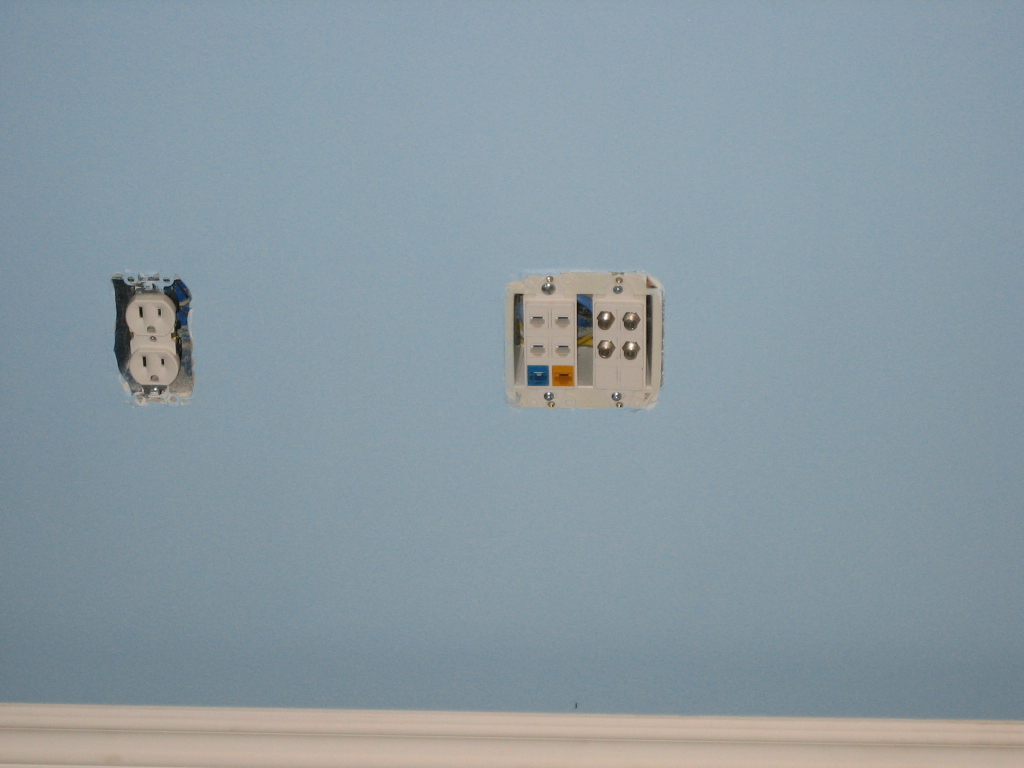 A typical Satellite wall plate like you will find in the rest of the house
(4) Coaxial cables
(4) Phone Line connections
(1) Cat6 (Blue)
(1) Cat5e (Orange)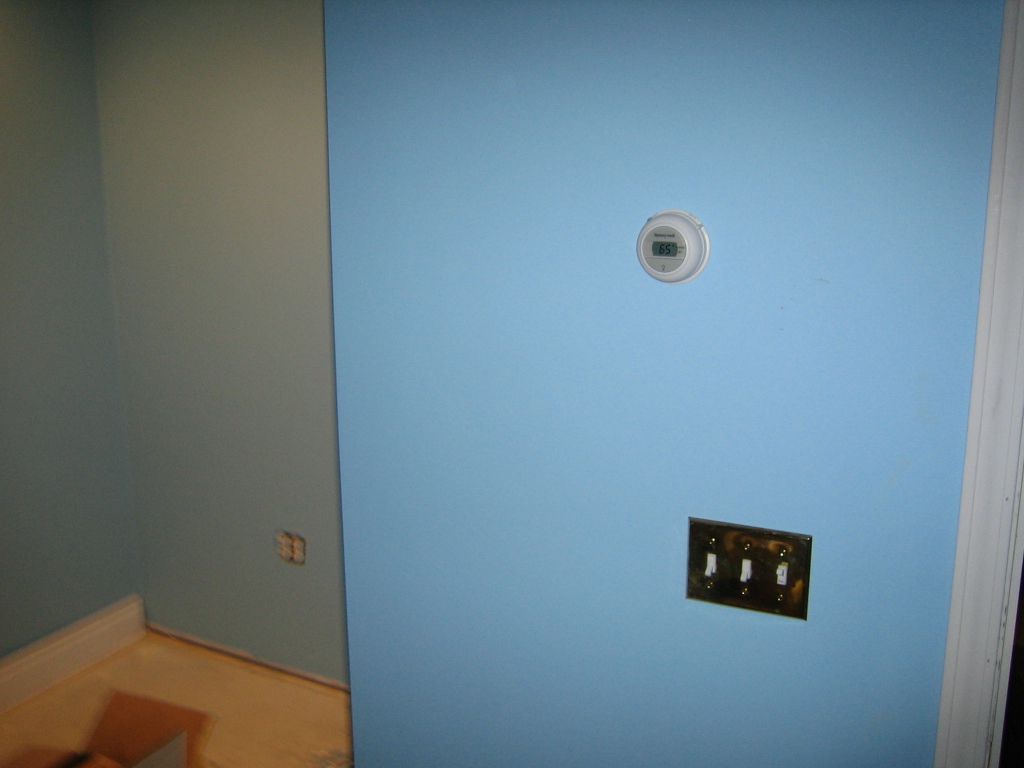 Picture of my bedroom. Notice the thermostat, which is hooked to the floor heat system so I can individually adjust the heat in my room.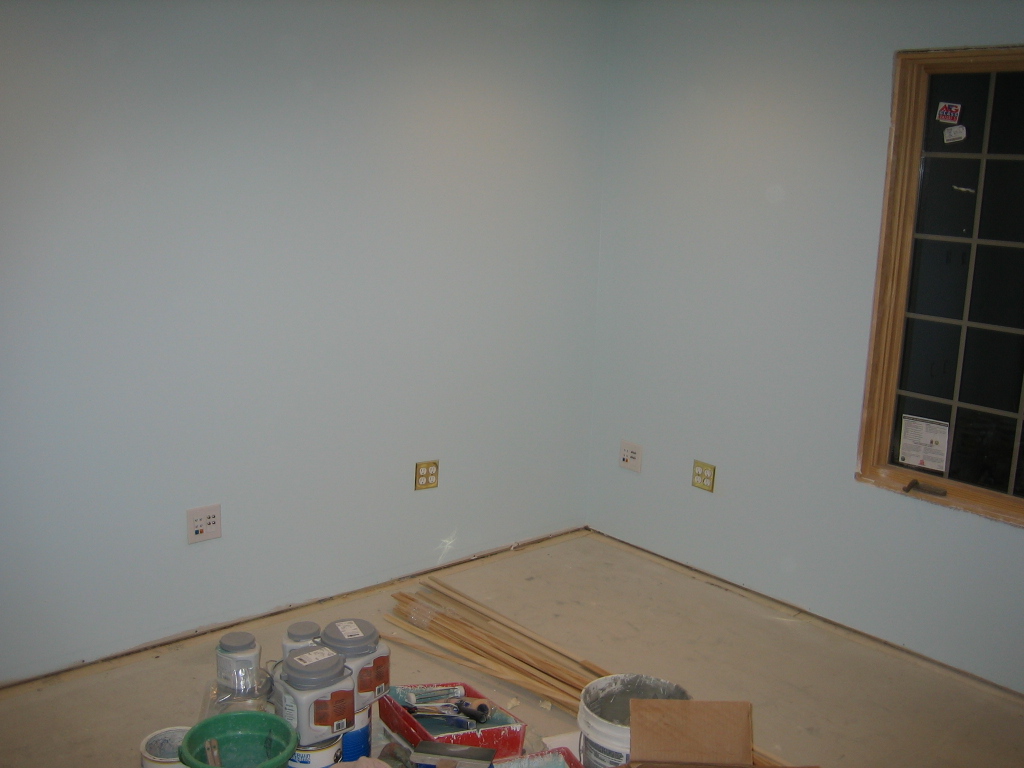 Picture of Bedroom #2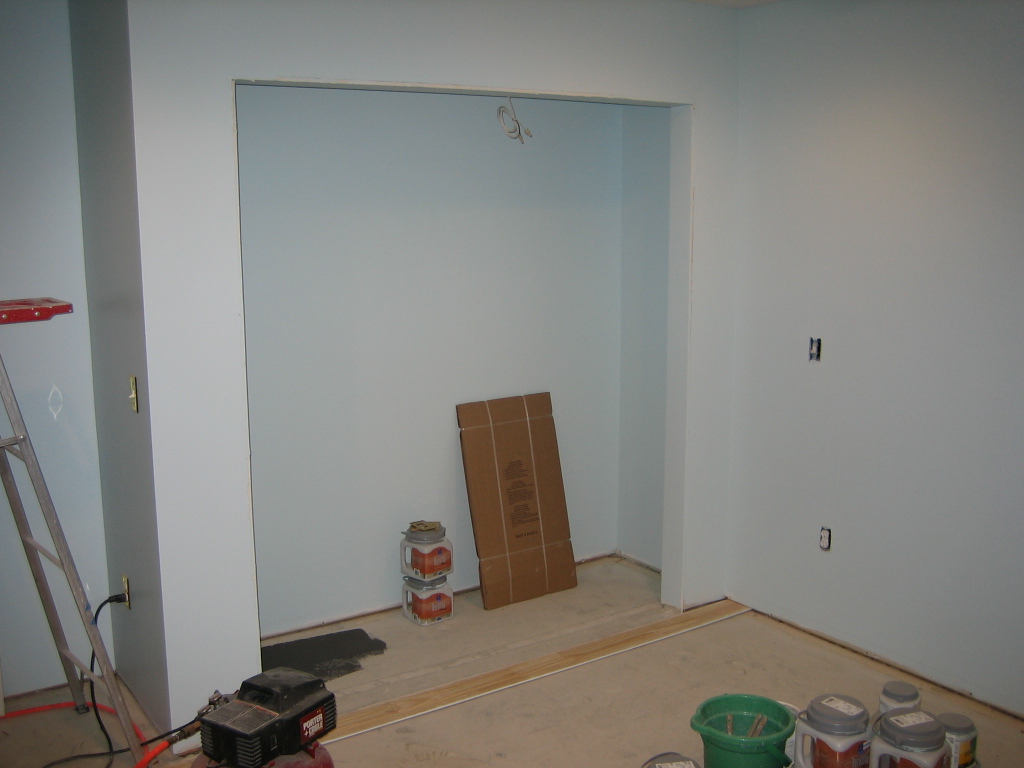 Picture of Bedroom #2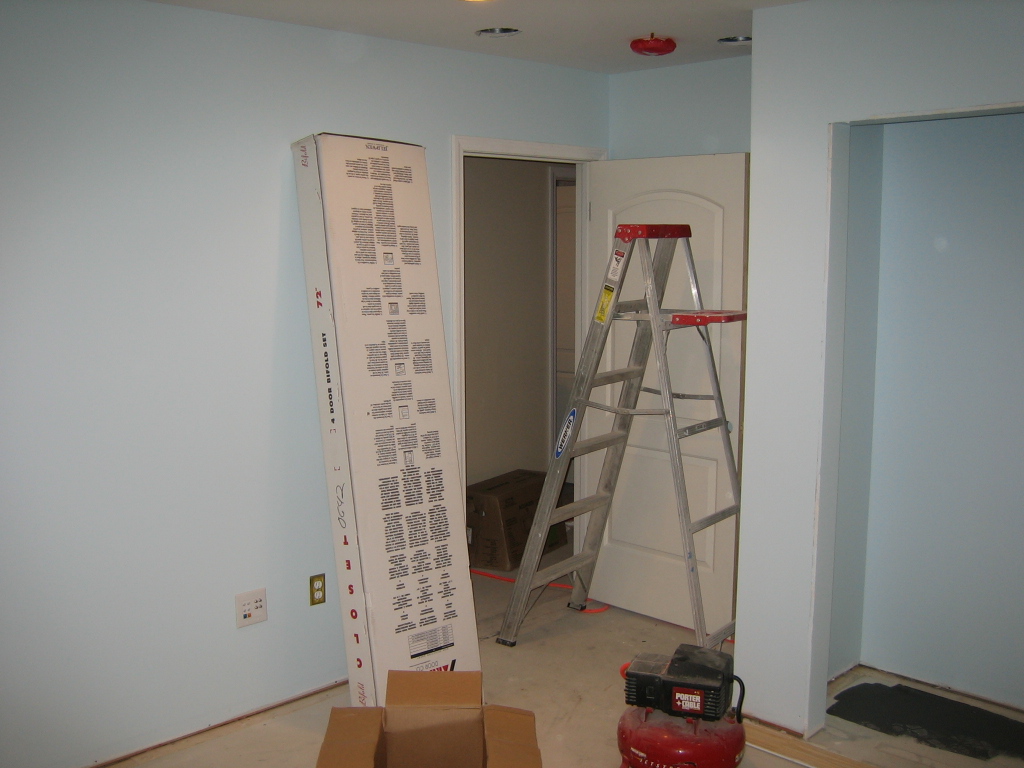 Picture of Bedroom #2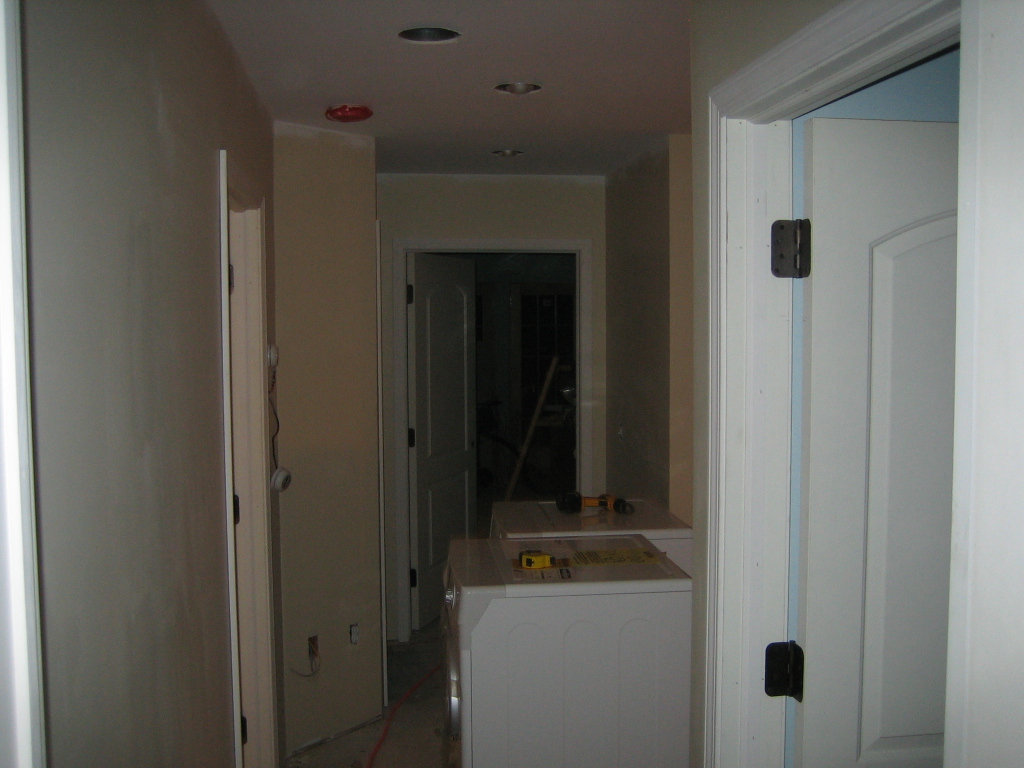 Picture of 2nd Floor Hallway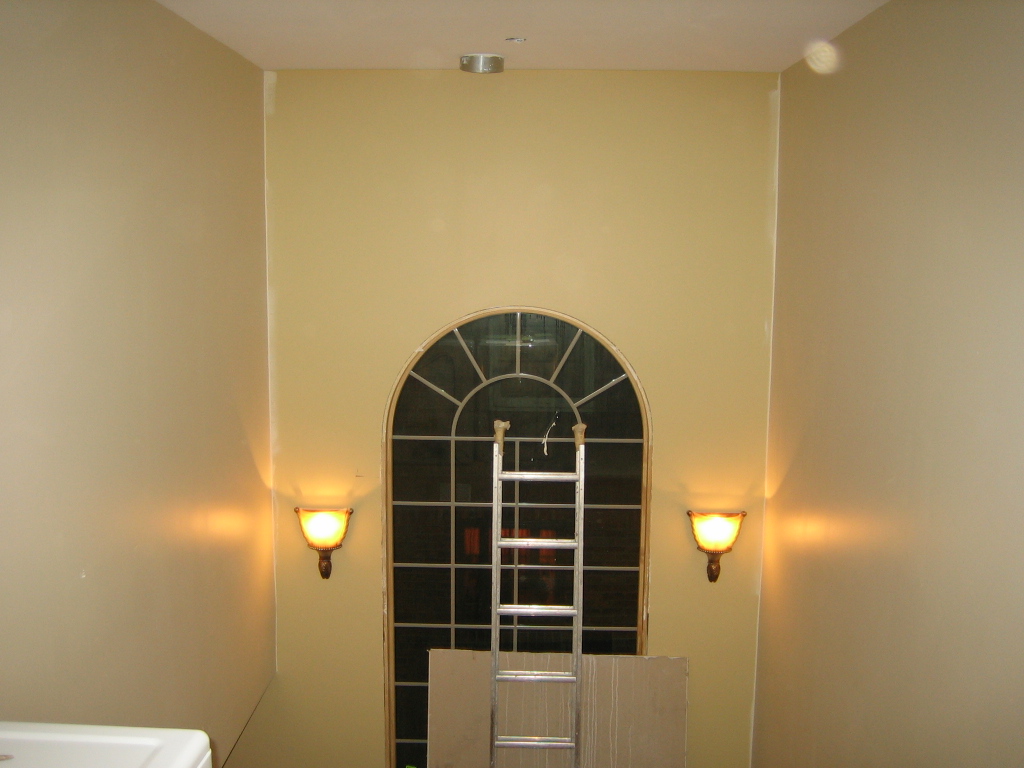 Picture from 2nd Floor looking down stairway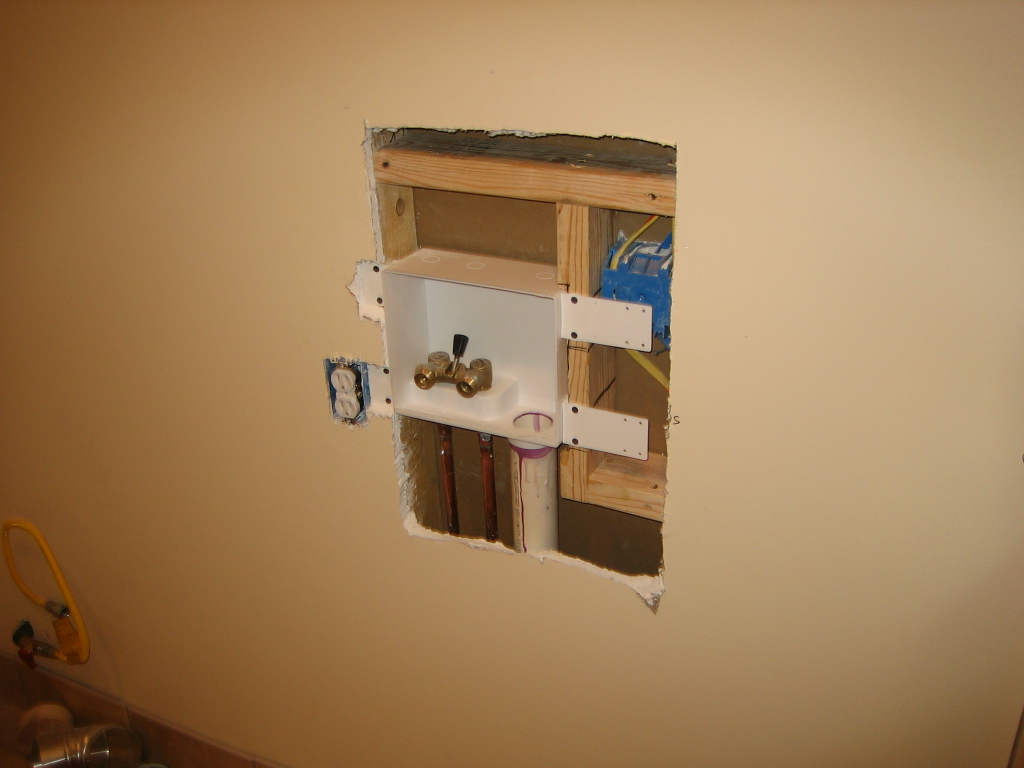 Picture of 2nd Floor laundry connection. The plumber messed up the origional box since it was really loose on the wall so I had to remove the drywall and install a new box with the proper supports.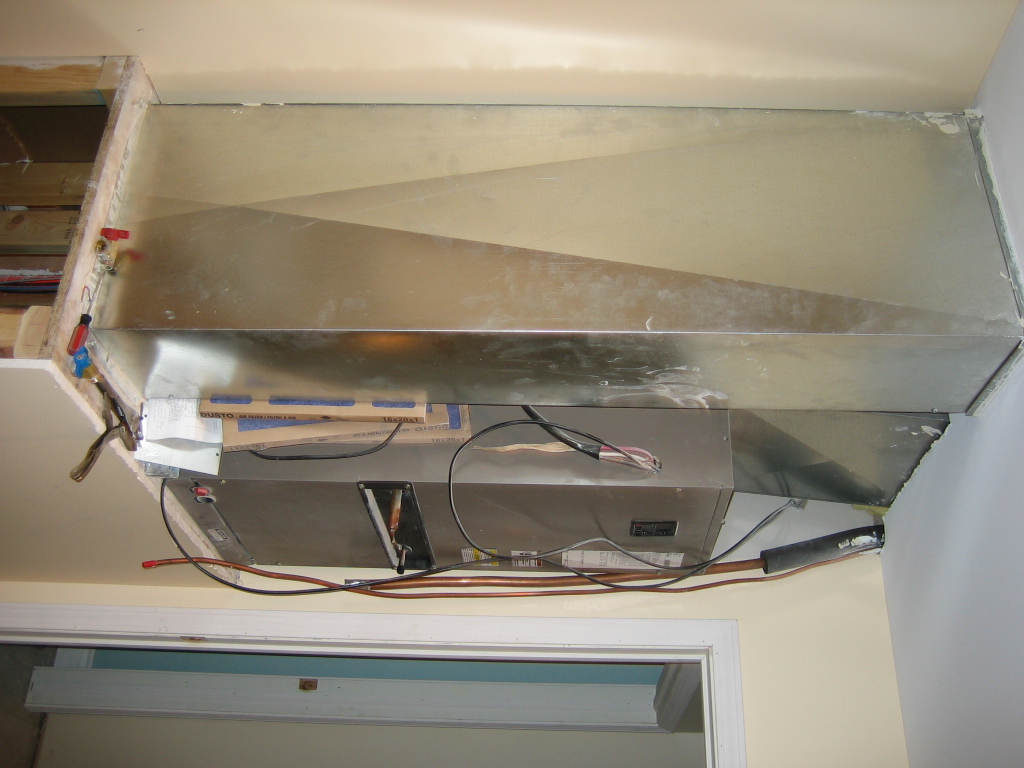 2nd Floor Air conditioner with backup electric heat.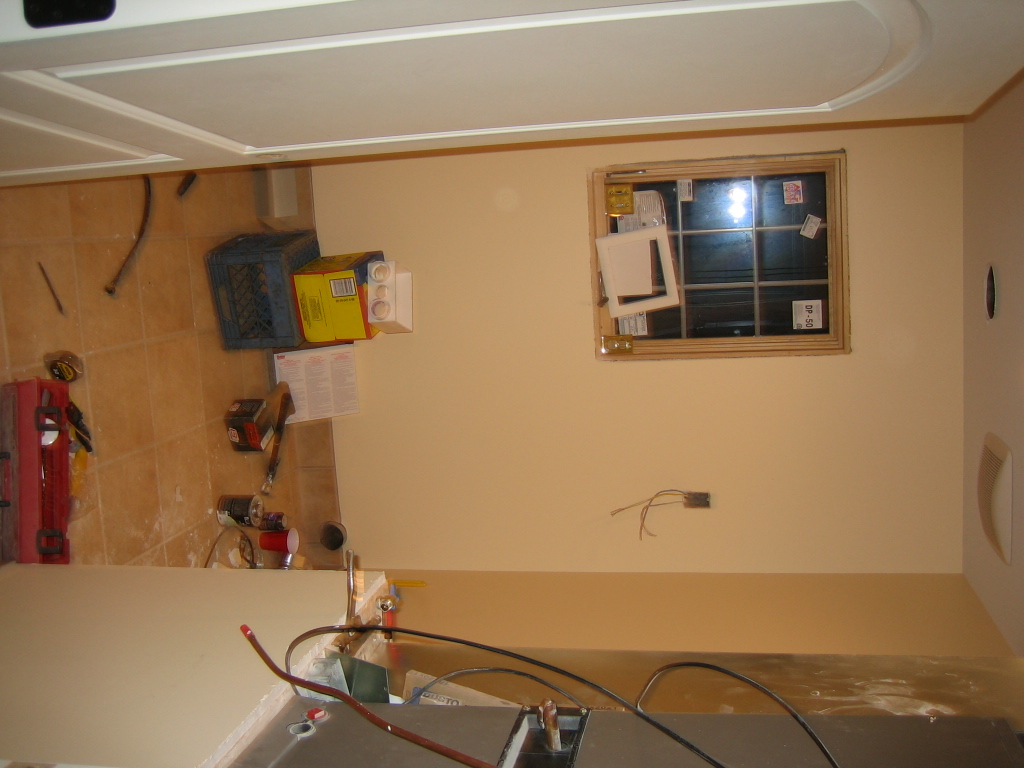 2nd Floor Laundry Room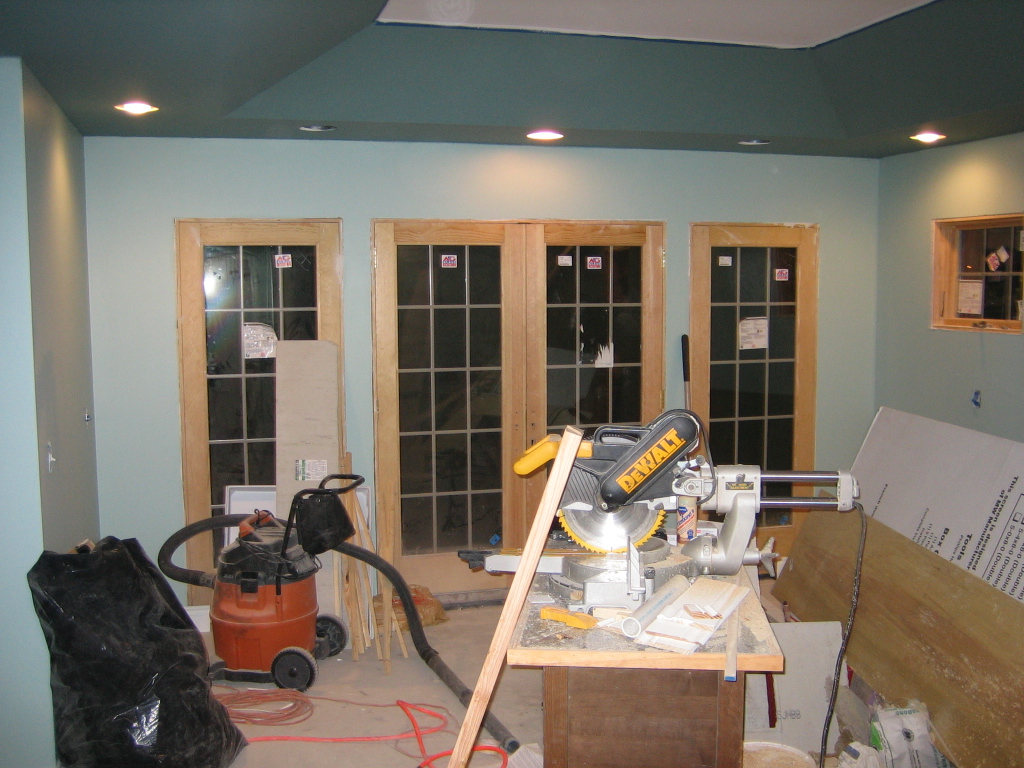 Master Bedroom
Master Bedroom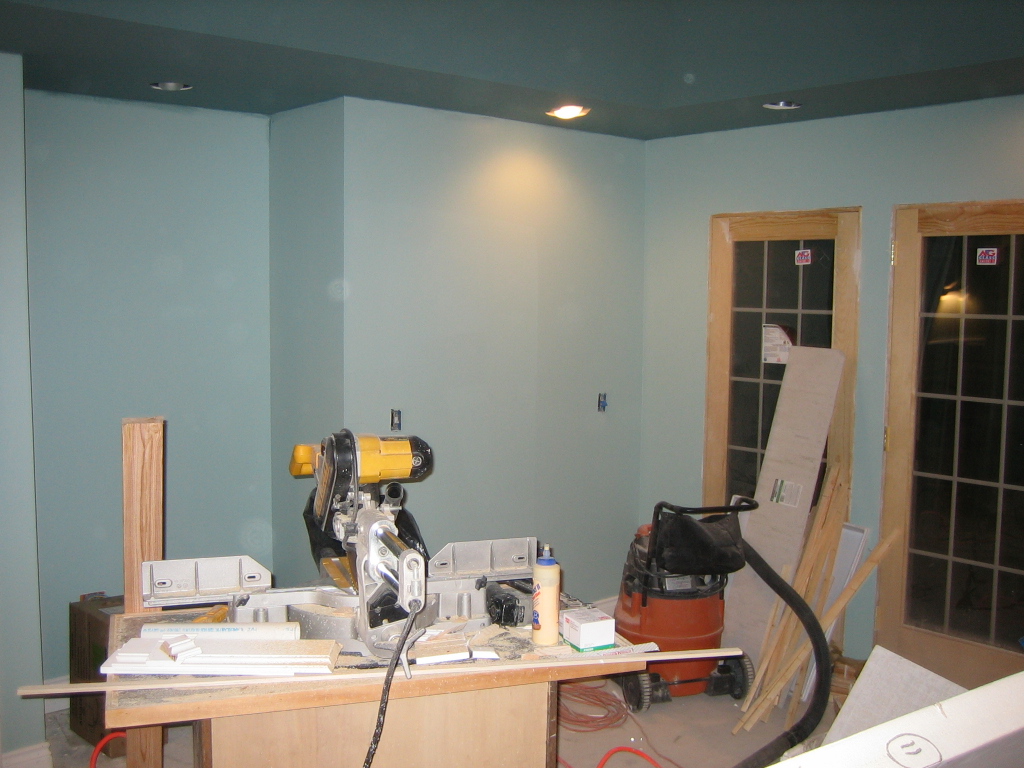 Master Bedroom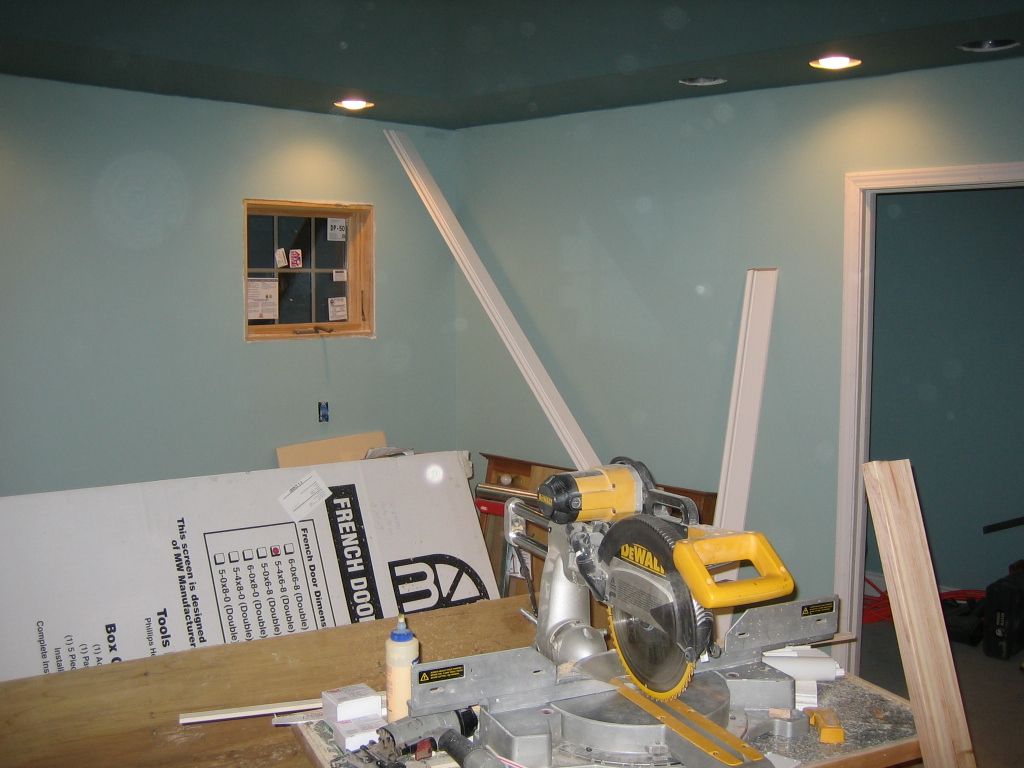 Master Bedroom
Master Bathroom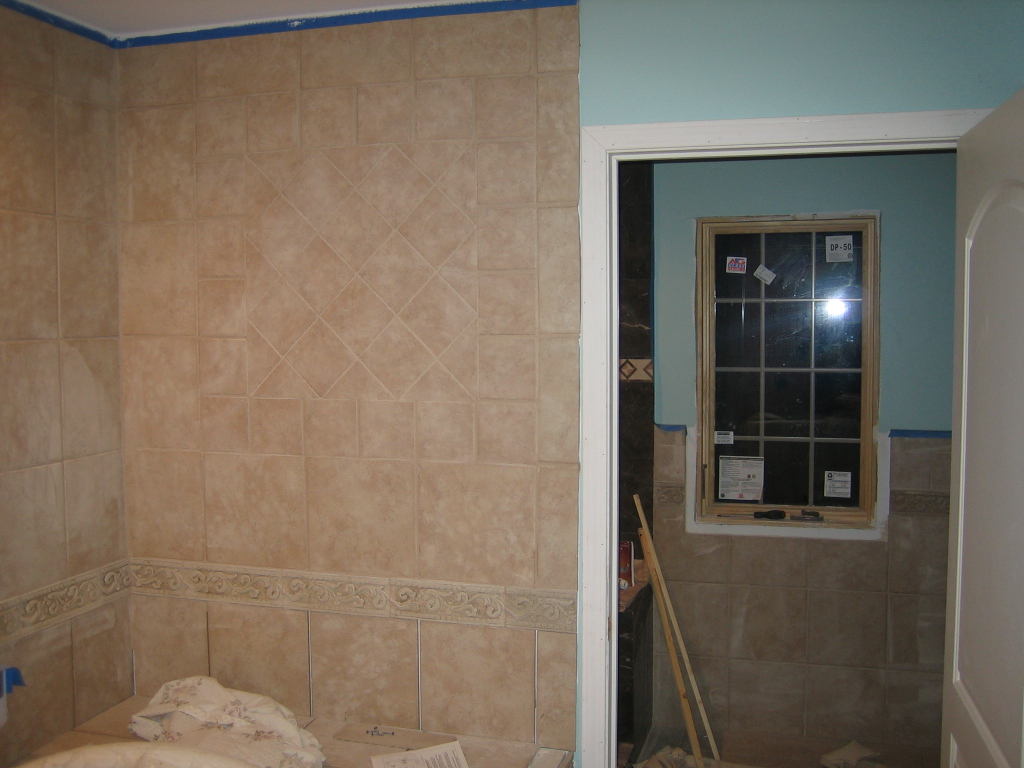 Master Bathroom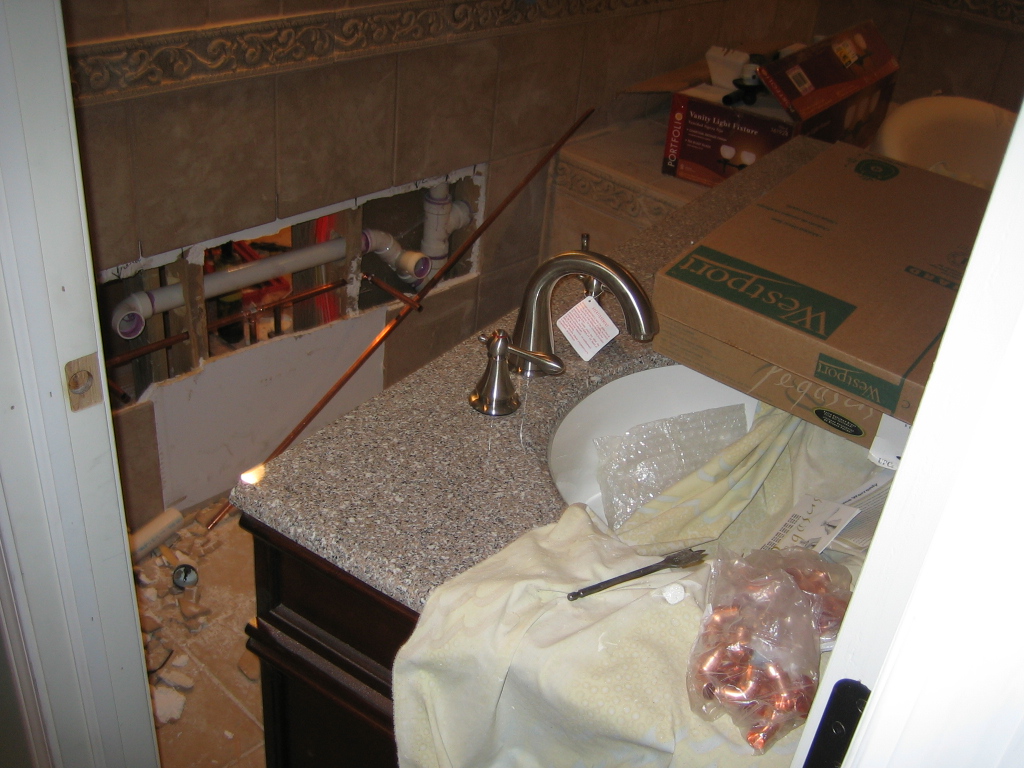 Master Bathroom vanity. The plumber screwed up and thought we only had 1 sink, so I had to open the wall and move the pipes so we could have 2 sinks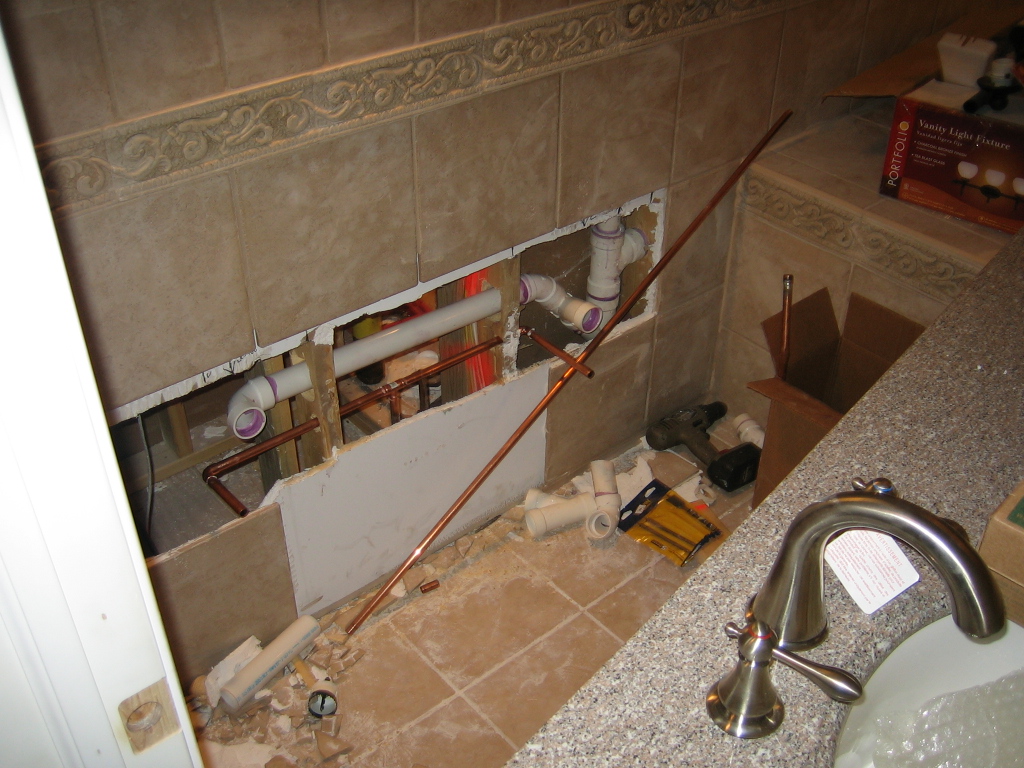 Same picture as above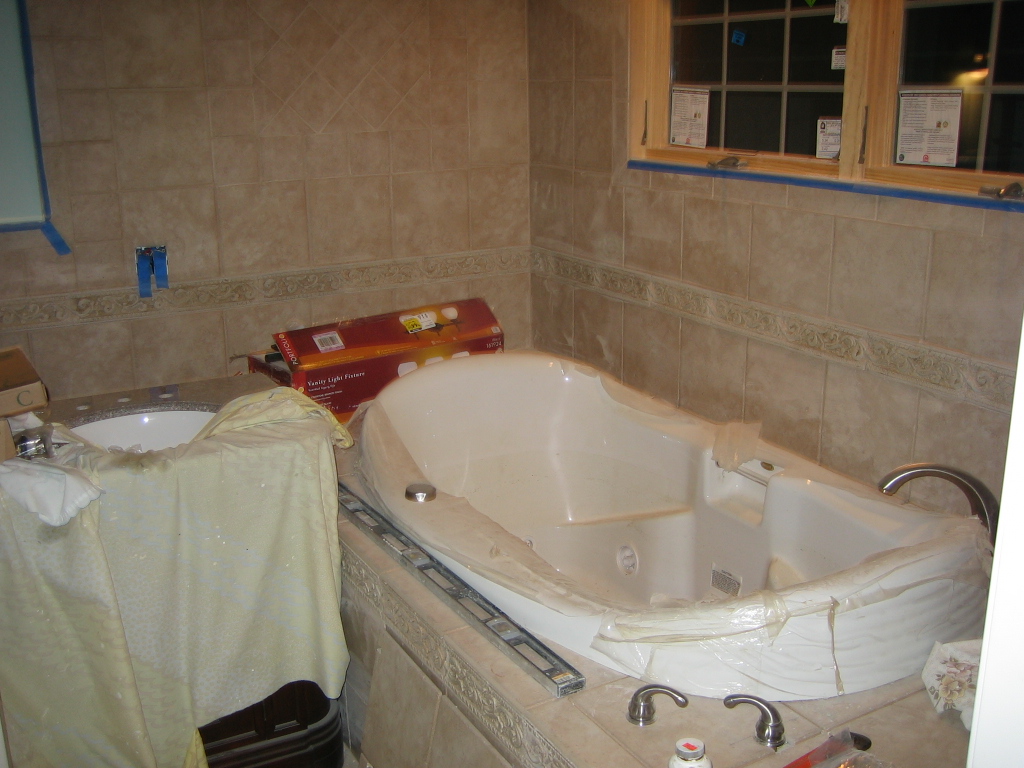 Master bathroom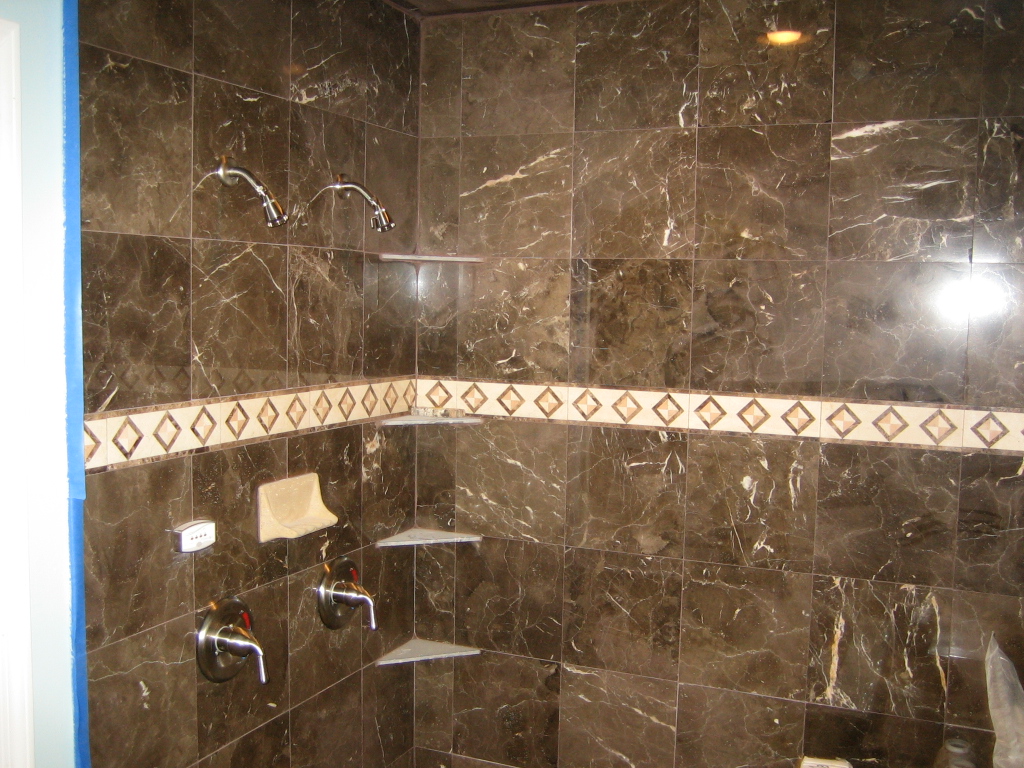 Master Bathroom shower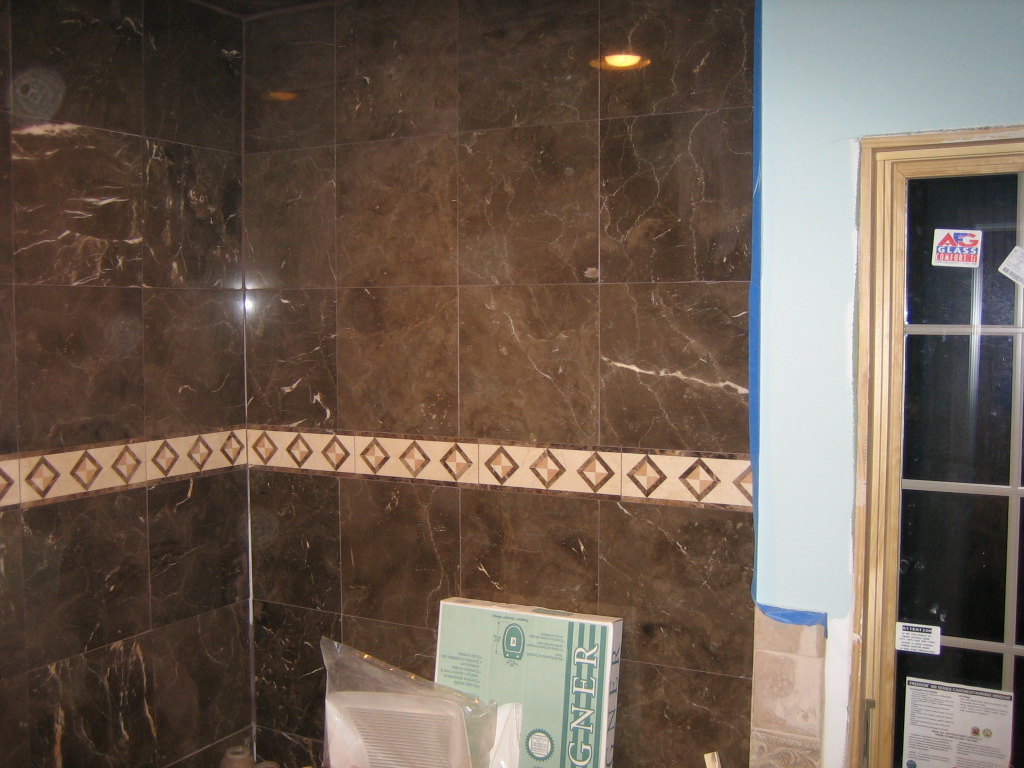 Master Bathroom shower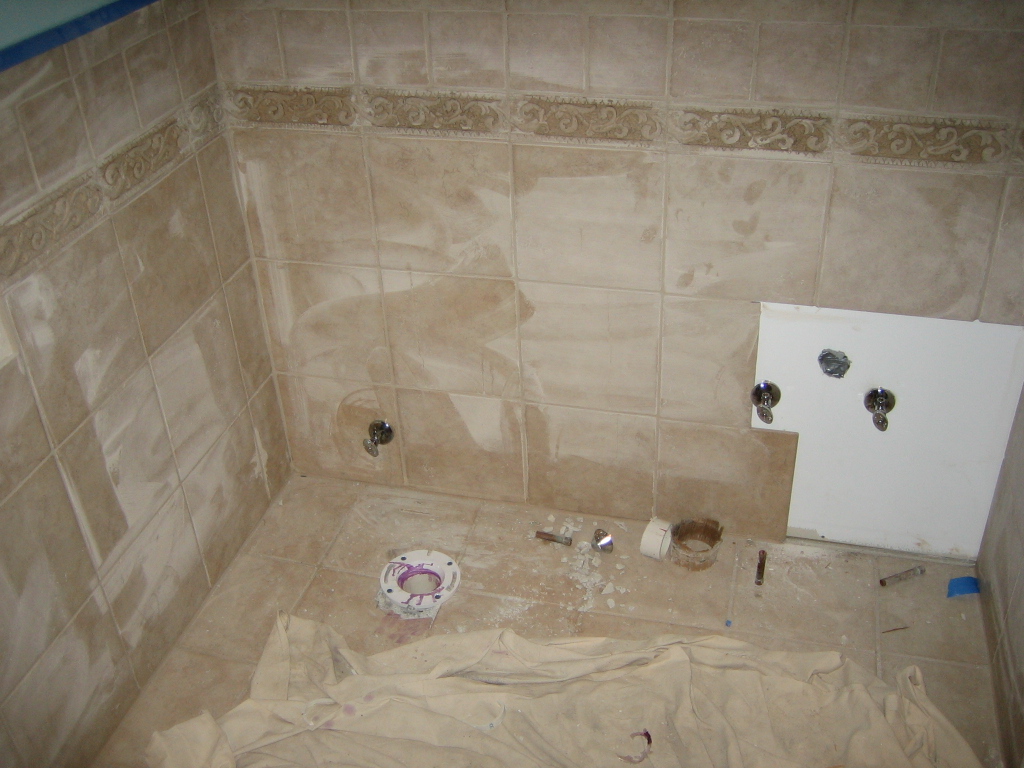 Master Bathroom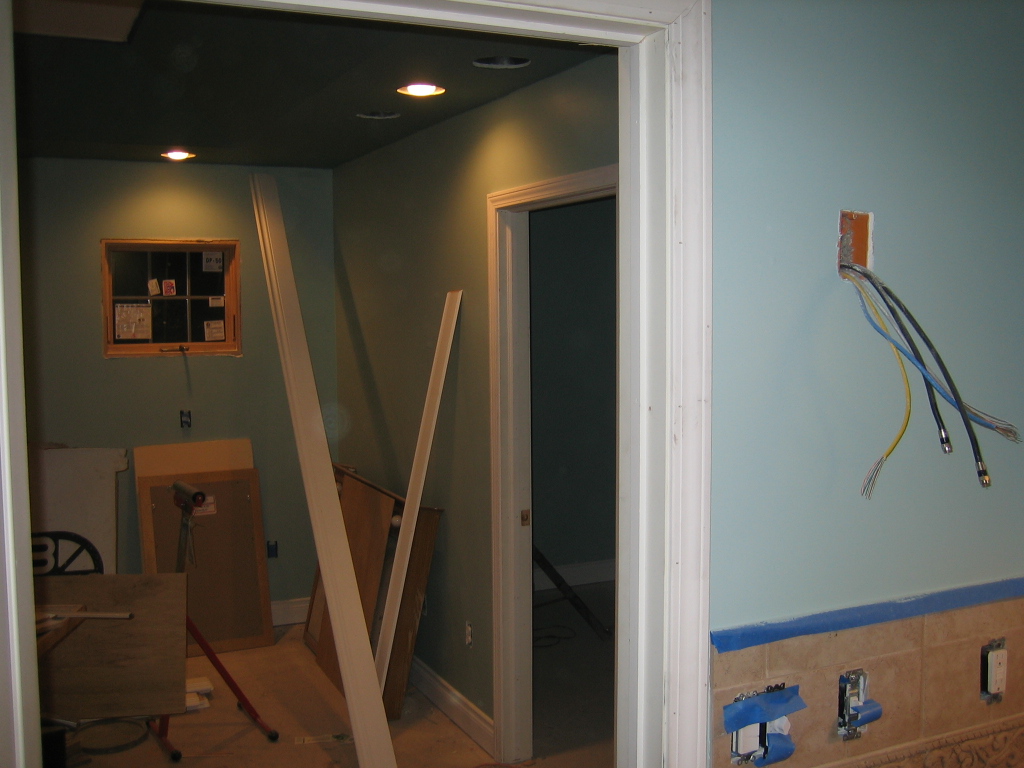 Picture of master bathroom looking into master bedroom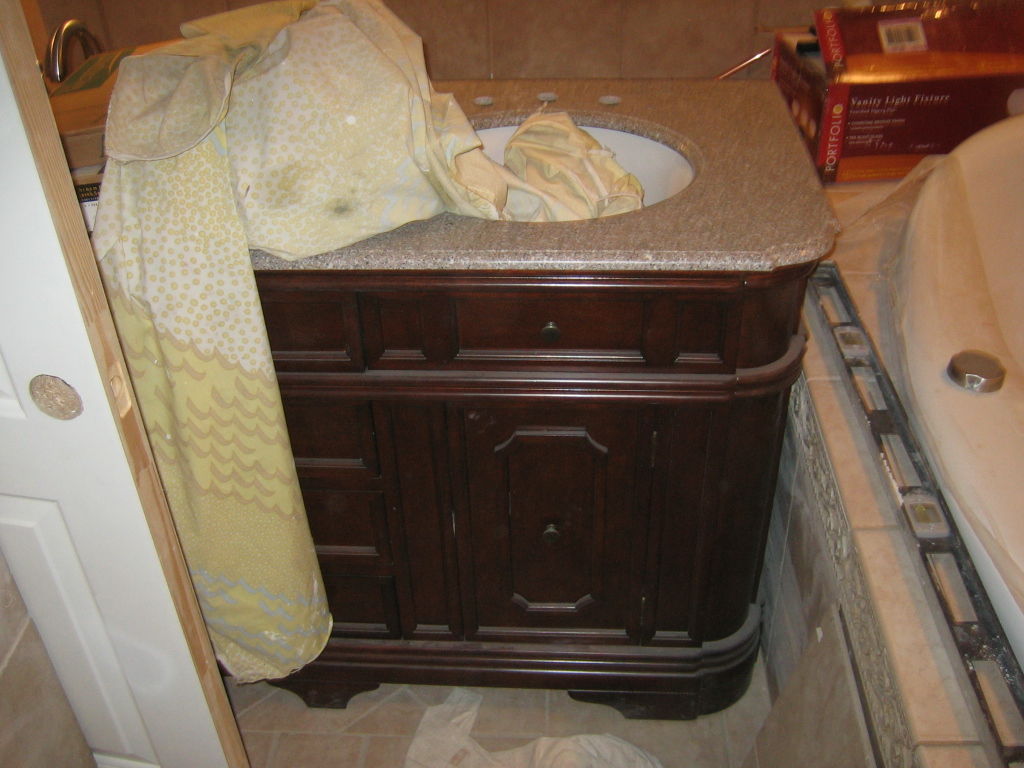 Master bathroom Vanity/Sink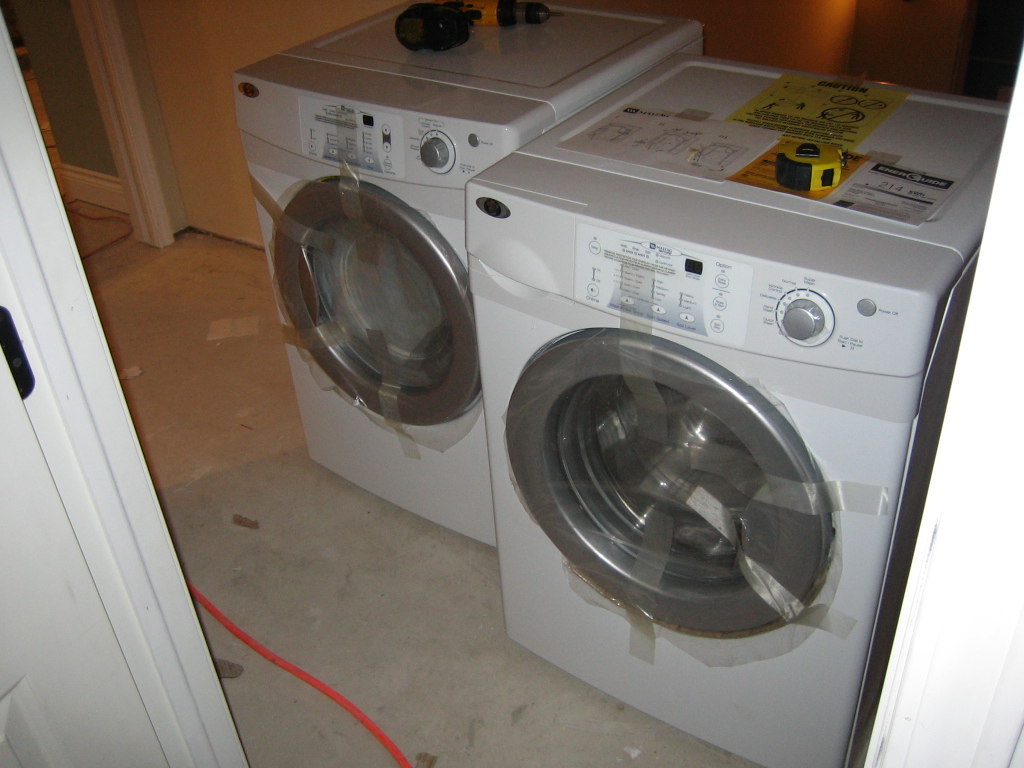 Washer and Dryer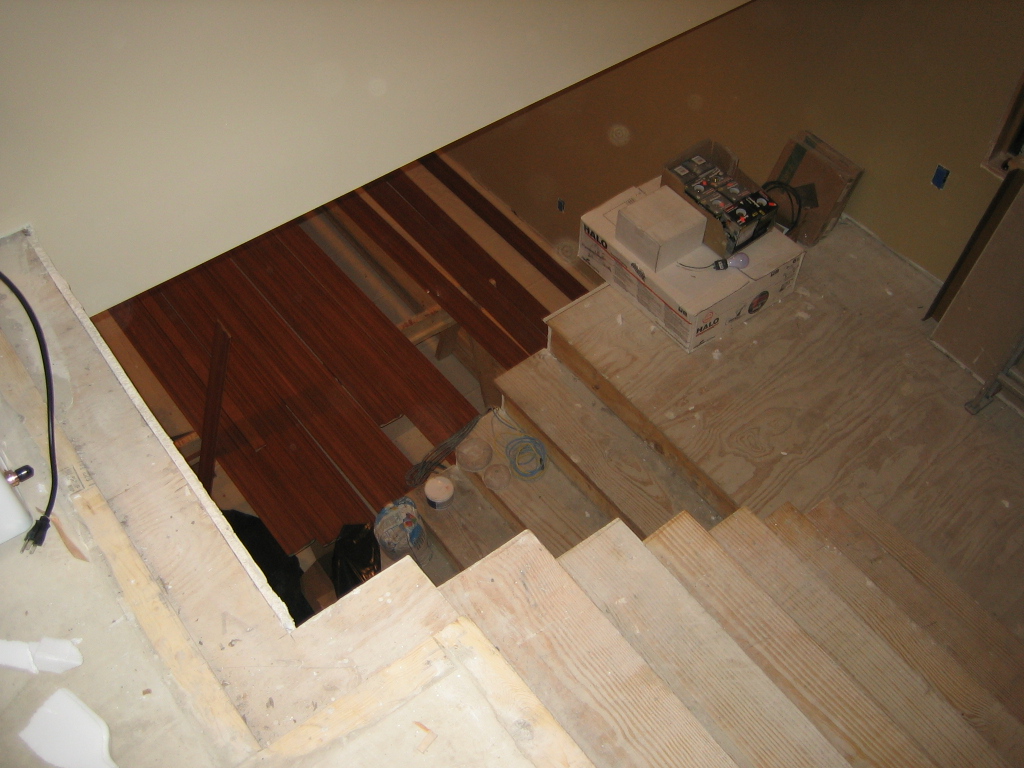 Looking down from 2nd floor to first floor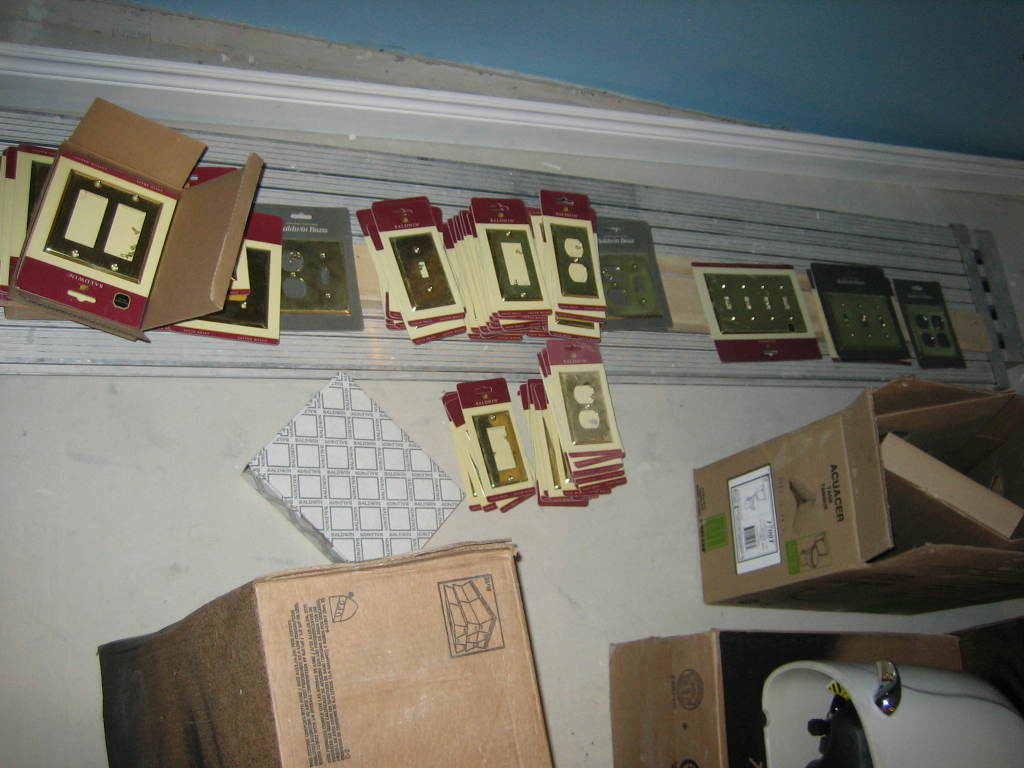 Brass wall plates for elecrical covers